National Forum on Sepsis 2023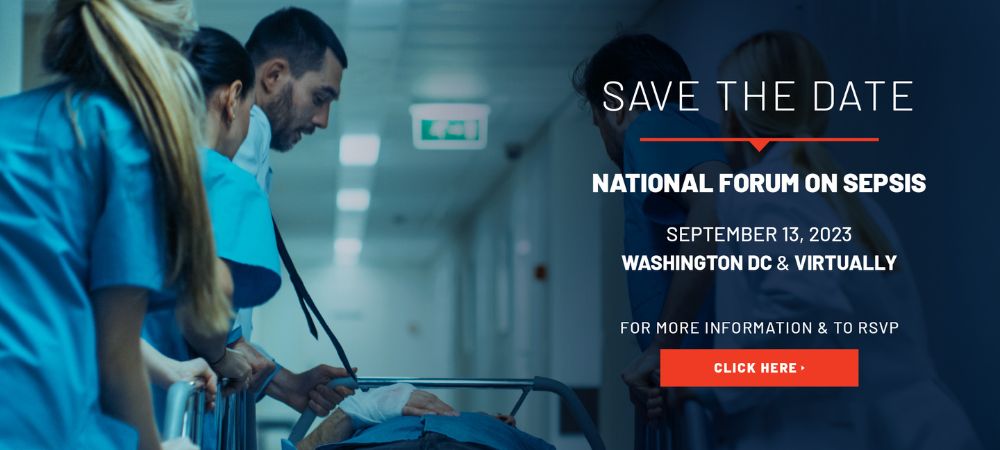 THE 7TH ANNUAL NATIONAL FORUM ON SEPSIS
–PRESENTED BY END SEPSIS–
SEPTEMBER 13, 2023, IN WASHINGTON D.C. & VIRTUALLY
The 2023 National Forum on Sepsis will take place on September 13th–World Sepsis Day. Over the past year, END SEPSIS has made unprecedented gains in the effort to make sepsis the national priority it deserves to be: Consequential new funding directives have been included in the federal budget and Congressional leaders and the White House have committed to building on this work. Additionally, federal agencies are developing new initiatives and strategies to improve sepsis care and exciting private sector innovations are changing how we diagnose and treat sepsis.
By consolidating these recent policy gains and capitalizing on the significant momentum we have built at the federal level, we now have an historic opportunity to institute a national approach to addressing the sepsis crisis–the only way to create significant, widespread reduction in sepsis mortality and morbidity.
At the END SEPSIS National Forum on Sepsis, leaders in government, public health, medicine, private industry and patient advocacy will analyze recent gains and future plans and what they mean for institutions–including CMS, CDC and hospital systems–and for everyday Americans.
The National Forum on Sepsis will host a select number of leaders in Washington D.C. The entire event will be live-streamed to global audience of changemakers.