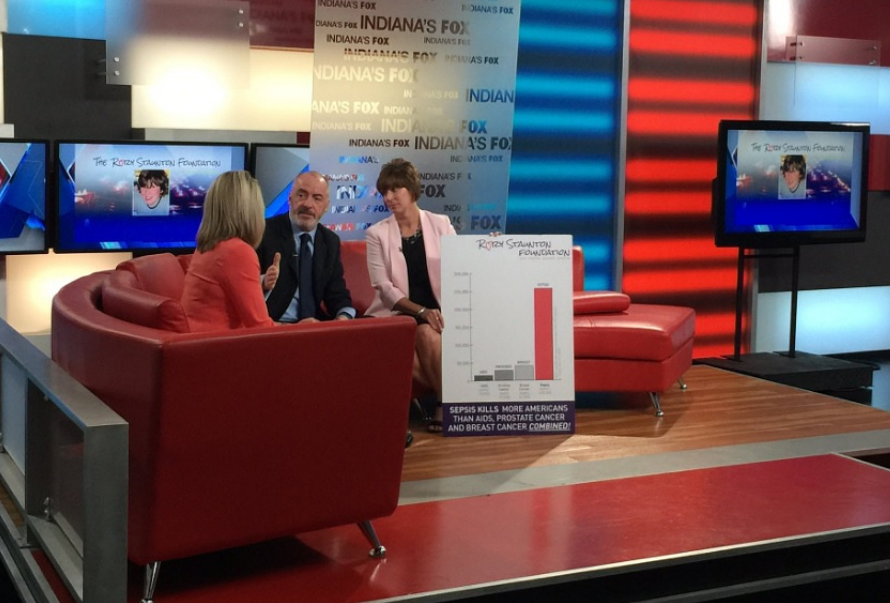 Sepsis Campaign Comes to Indiana
Recently, as part of the Rory Staunton Foundation's ongoing campaign for sepsis awareness, Ciaran Staunton was a keynote speaker at the Indiana Patient Safety Center's (IPSC) Patient Safety Summit in Indianapolis. Part of the Indiana Hospital Association, IPSC has been working with Indiana hospitals to improve sepsis awareness, early recognition and rapid treatment – with promising results.
The theme of this year's Summit was The Power of One: Patient Safety Starts with You. The Rory Staunton Foundation was invited to speak as a compelling example of how a single, determined family can have a profound impact on patient safety for all Americans. Ciaran spoke about his family's personal experience with sepsis and the work that the Rory Staunton Foundation has done on education and awareness, improving sepsis protocols in hospitals and advocating for increased federal resources to combat the sepsis public health crisis. While in the Hoosier state, Ciaran was interviewed by several network television news shows about sepsis and the campaign for for awareness and education.