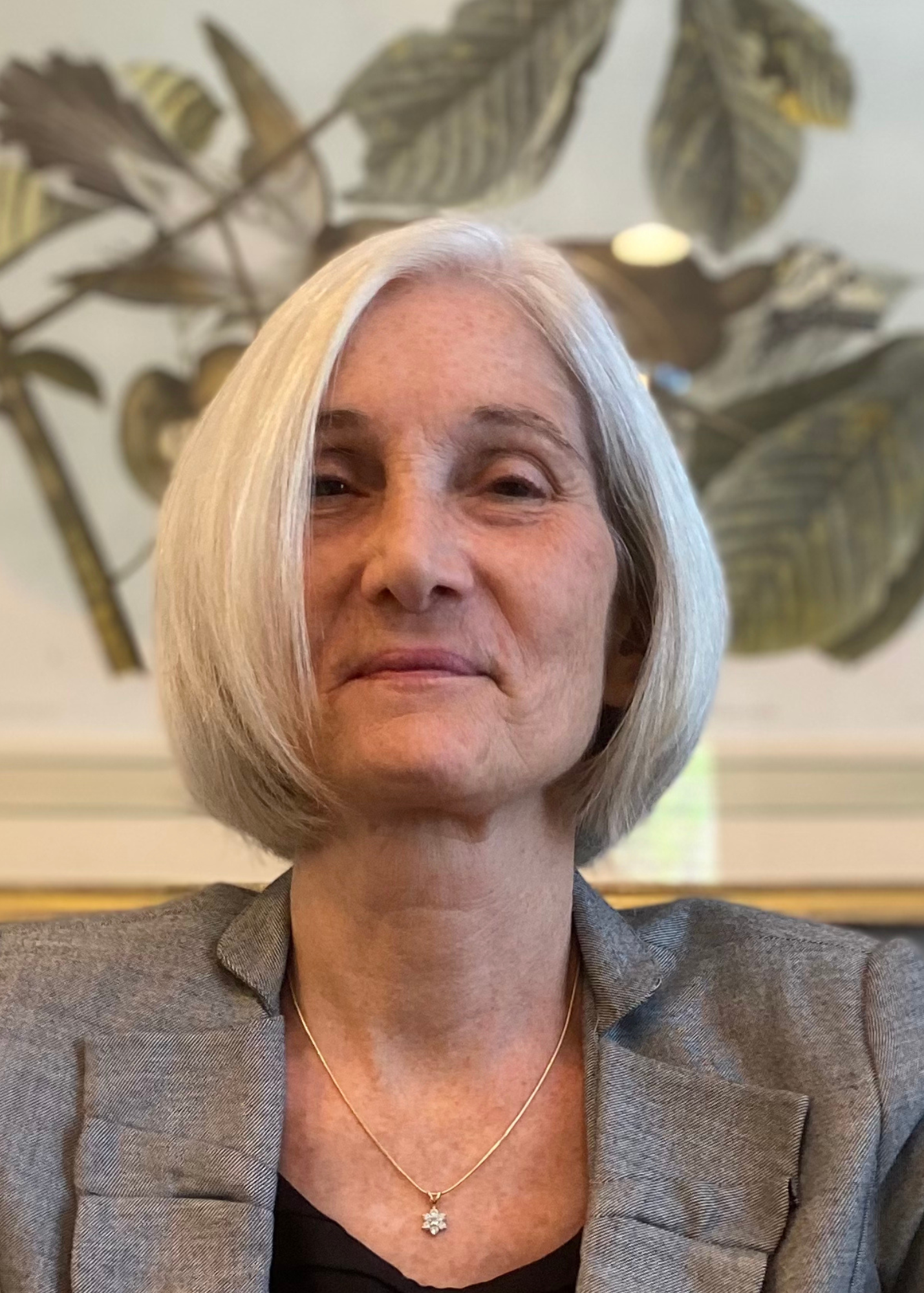 Dr. Jeanne M. Alicandro MD, MPH
END SEPSIS Board Member
Dr. Alicandro is a board-certified Emergency Medicine physician and was a Medical Director in the Office of Quality and Patient Safety in the New York State Department of Health from 2017-2020. During her tenure, she worked extensively on the State's Sepsis Care Improvement Initiative, with a focus on pediatric and maternal sepsis initiatives, and continues to provide clinical input to the maternal sepsis project as a volunteer. While at the Department of Health, Dr. Alicandro also worked on quality improvement initiatives, including the Office Based Surgery program, the New York State Stroke Designation program, and Medicaid managed care quality improvement projects and focused clinical studies.
Prior to joining the New York State Department of Health, Dr. Alicandro was Medical Director for Managed Care at IPRO from 2007-2017, where she was responsible for quality improvement initiatives for populations enrolled in Medicaid across several states. Before her position at IPRO, Dr. Alicandro was the Medical Director for Emergency Medical Services at the Suffolk County Department of Health, and a practicing Emergency Medicine physician and assistant professor at the State University of New York at Stony Brook.
Dr. Alicandro earned her Doctor of Medicine degree at Northwestern University and her Master of Public Health at the State University of New York at Stony Brook. She trained in Emergency Medicine at the University of Maryland and has been board certified since 1984.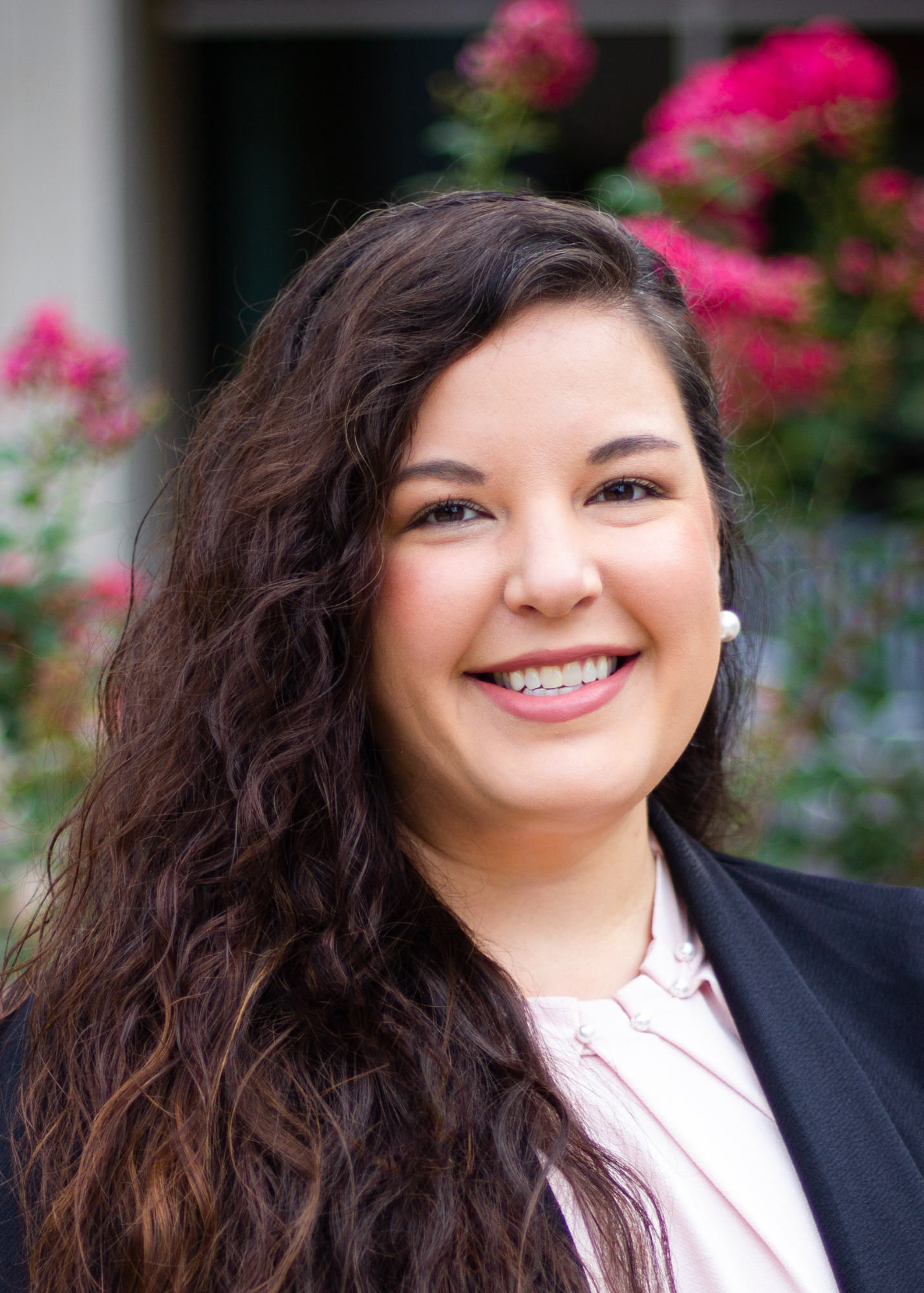 April Chavez
END SEPSIS Board Member
Senior Director of Marketing & Communications at Texas Tech University Rawls College of Business
April Chavez is a Senior Director of Marketing & Communications at Texas Tech University Rawls College of Business. She is also a maternal sepsis survivor. After giving birth to her beautiful son, Cruz, on September 2, 2017, she began to feel unwell. Rather than receiving the attention and care she needed, she was told that she was "just anxious about being a new mother" and was discharged from the hospital with a prescription for anxiety medication. What followed was a harrowing and heartbreaking experience for April and her family that she nearly didn't survive. You can read her full story on our Sepsis Stories page.
April now serves as a patient advocate and maternal sepsis spokeswoman for END SEPSIS; she is also a member of the National Family Council on Sepsis. Her goal as a patient advocate is to help educate others about the symptoms of sepsis and the importance of advocating for your own health or the health of those around you. She has bravely shared her story with local and national outlets, including WebMD, in an effort to spread awareness. April holds an M.A. in Strategic Communication & Innovation from Texas Tech University and a B.A. in Journalism/Mass Communication from New Mexico State University.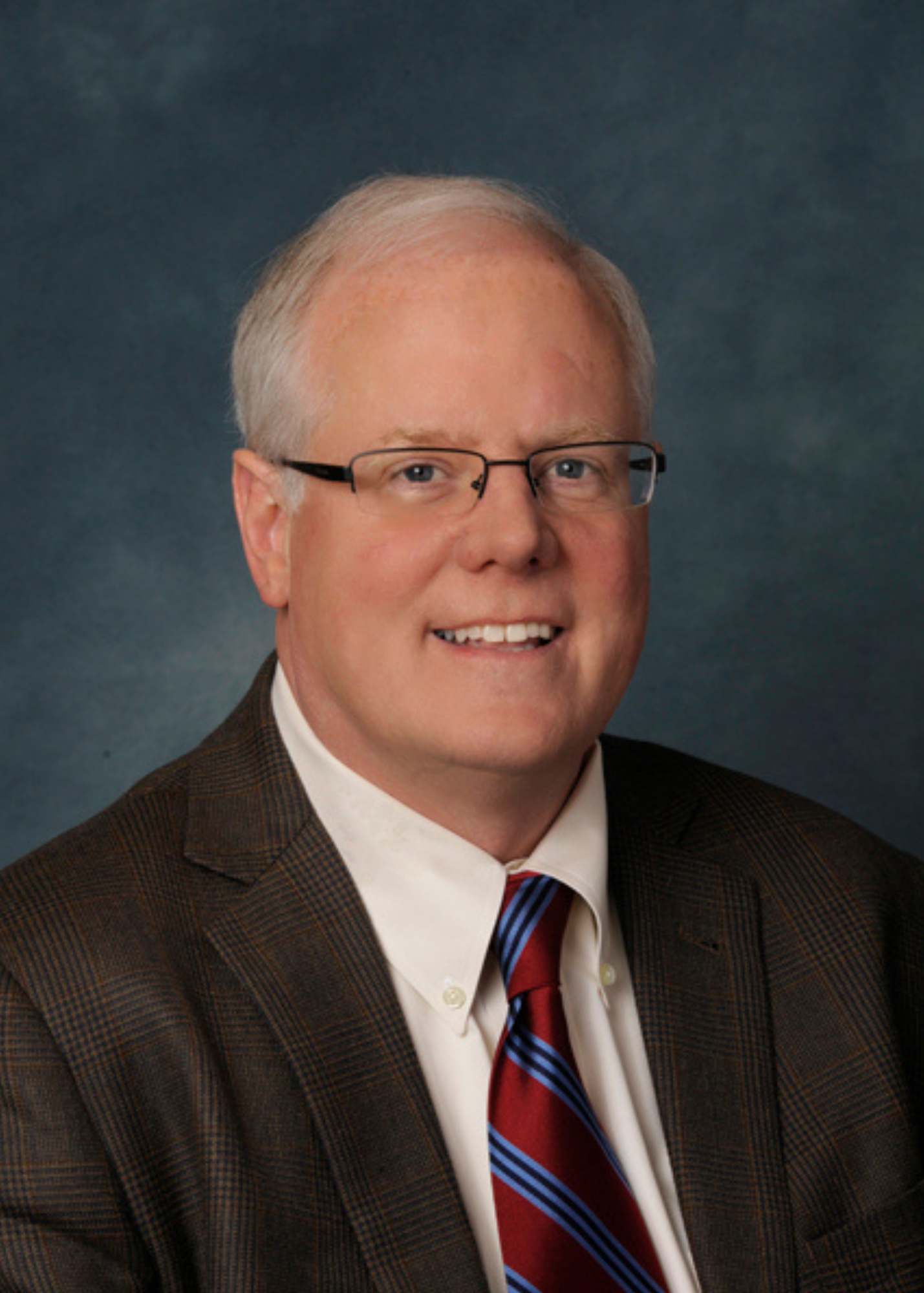 Dr. Edward Conway Jr., MD, MS, FAAP, FCCM
END SEPSIS Board Member
Chief of PCCM and Vice-Chairman of the Lewis M. Fraad Department of Pediatrics at Jacobi Medical Center.
Professor of Pediatrics at the Albert Einstein College of Medicine
Dr. Conway received his M.D. degree at the SUNY Downstate College of Medicine. He completed his internship, residency, chief residency and Pediatric Critical Care Fellowship at the Children's Hospital at Montefiore and the Albert Einstein College of Medicine. He is currently Chief of PCCM and Vice-Chairman of the Lewis M. Fraad Department of Pediatrics at Jacobi Medical Center in the Bronx. Dr. Conway is a Professor of Pediatrics at the Albert Einstein College of Medicine and has authored over 180 scientific papers, book chapters and abstracts on a myriad of pediatric topics involving critically ill children.
Dr.  Conway is the past Chairman of the Executive Committee on Critical Care for the American Academy of Pediatrics and former Chairperson of the Pediatric Section for the Society of Critical Care Medicine. He is currently Chancellor of the Board of Regents for the American College of Critical Care Medicine.  He is a senior member of the NYCDOH Pediatric Disaster Preparedness Committee and NYSDOH Emergency Medicine Services for Children Committee. He has served as an advisor to the NYSDOH Advisory Board and Greater New York Hospital Association for Pediatric Sepsis. His particular areas of interest include PCCM education, sepsis, simulation, and traumatic brain injury.  He is the 2020 recipient of the American Academy of Pediatrics Distinguished Career Award in Pediatric Critical Care.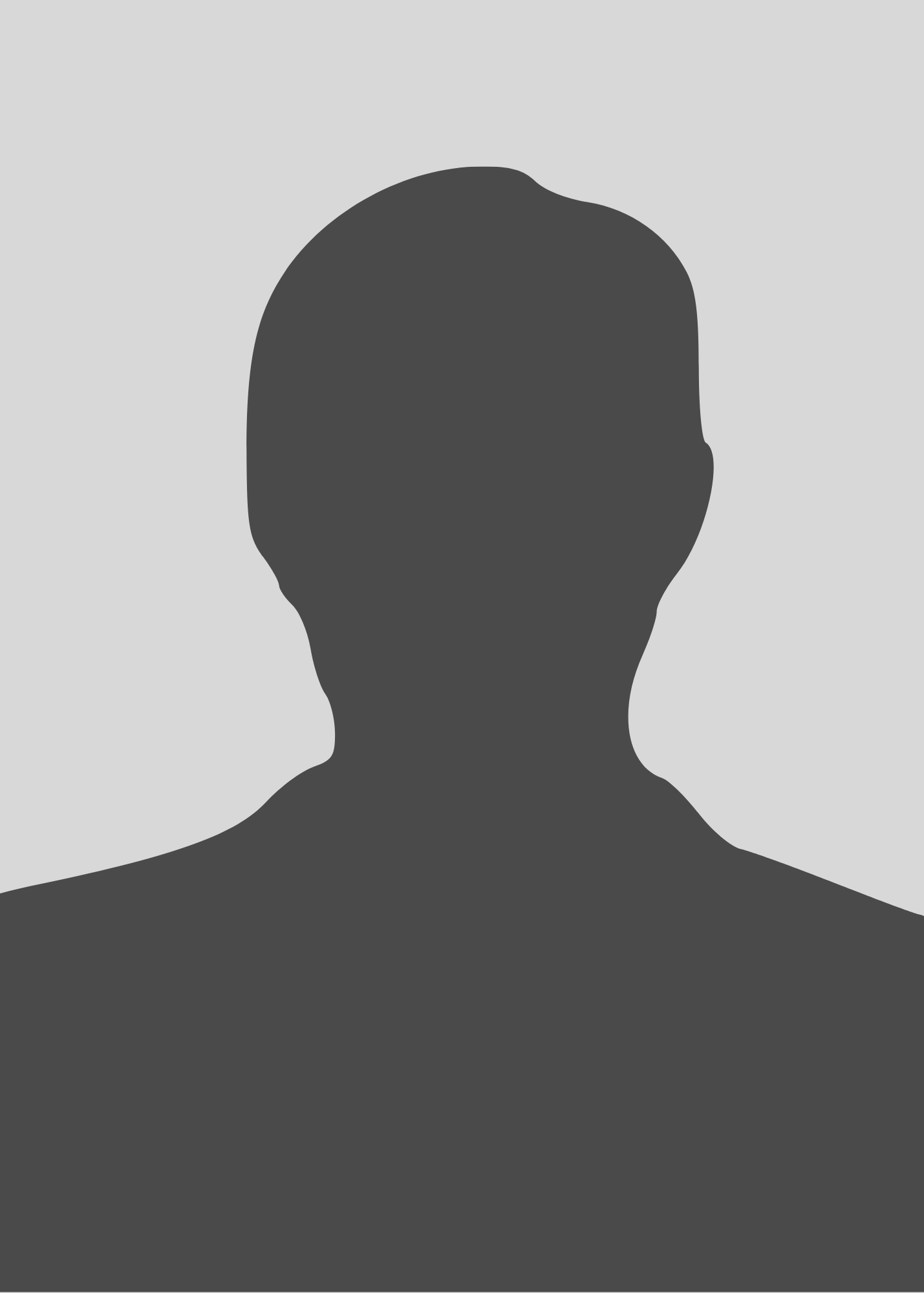 Rosemary Devlin
END SEPSIS Board Member
Founder,  o2Living/Living Juice/Living Hemp
Co-Founder, Eurotech Construction
Rosemary is the Co-Founder of Eurotech Construction, a minority and women-owned business enterprise. Based in New York City, Eurotech's clients extend throughout the city and the tri-state area. Rosemary is the mother of five sons. The health and well-being of her children led Rosemary to establish o2living, a wellness company specializing in certified organic cold-pressed juices. o2living strives to provide an online and offline community-based in Westchester County by providing preventative and healing modalities. Rosemary's belief in the power of education inspired her work on the advisory board for her community's Catholic Parochial School as well as her two-year role as President of the Home School Association. Since 2001, Rosemary spearheaded the formation of  FISH (Friends in Service Here), a volunteer community service organization serving senior citizens' needs within her local community.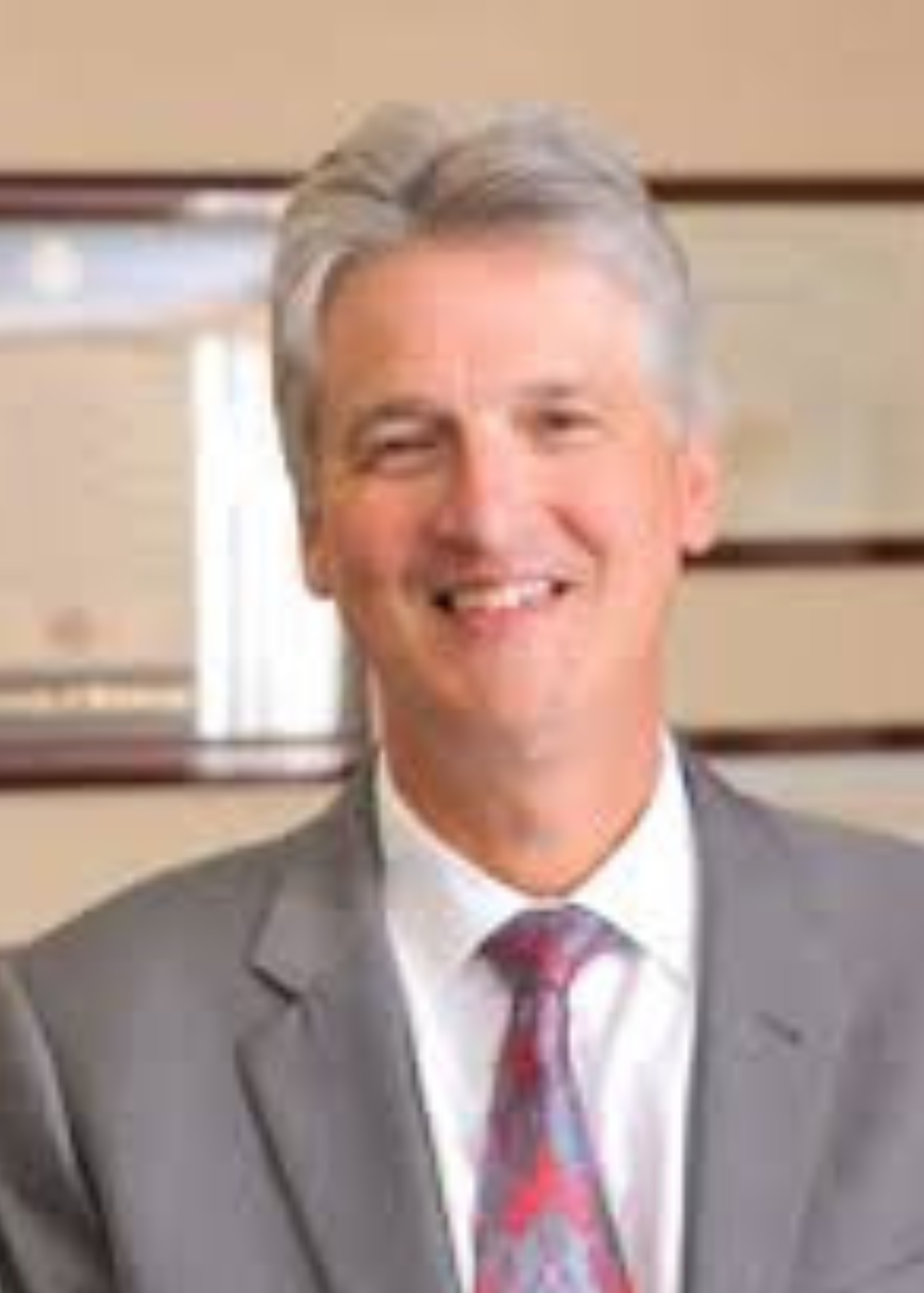 Dr. Martin Doerfler, MD
END SEPSIS Board Member
Senior Vice President, Clinical Strategy and Development, Northwell Health
Associate Chief Medical Officer, Northwell Health
Martin Doerfler, MD, oversees and directs the Office of Clinical Transformation, a division of Northwell Health's Center for Learning and Innovation, and is responsible for guiding the advancement of clinical care in accordance with Northwell's strategic aims. He works to unify and coordinate Northwell's improvement efforts so as to maximize their impact on the patients and communities that Northwell serves. Dr. Doerfler previously served as Northwell's vice president of evidence-based clinical practice.
Before joining Northwell in 2010, Dr. Doerfler was senior director of clinical transformation at Philips Healthcare. Before that, he held several senior positions with Visicu Inc., including vice president of medical affairs, vice president of operations and vice president of clinical transformation.
Dr. Doerfler received his medical degree from the University of Pittsburgh School of Medicine, completed his residency in internal medicine at Bellevue Hospital/New York University, and a fellowship in critical care medicine at the National Institutes of Health (NIH). He also served as a medical staff fellow at the NIH, researching biochemical mechanisms of the cellular response to endotoxin.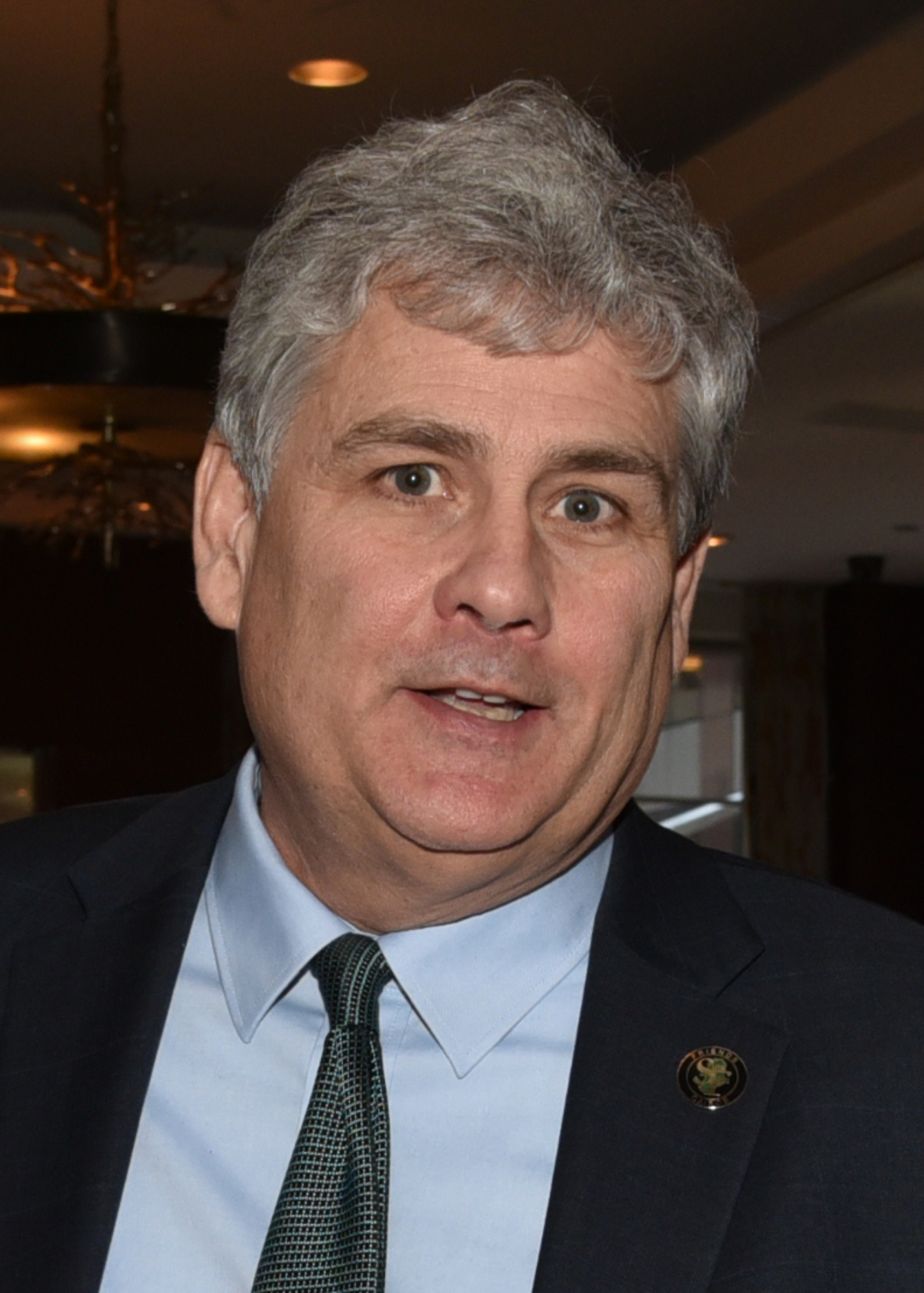 Sean Downes, Attorney at Law
END SEPSIS Board Chair

Sean Downes is a past President of the Brehon Law Society and Executive Board Member New York Irish Center. He is Eleventh District representative to New York State Bar Association Torts Insurance and Compensation Section.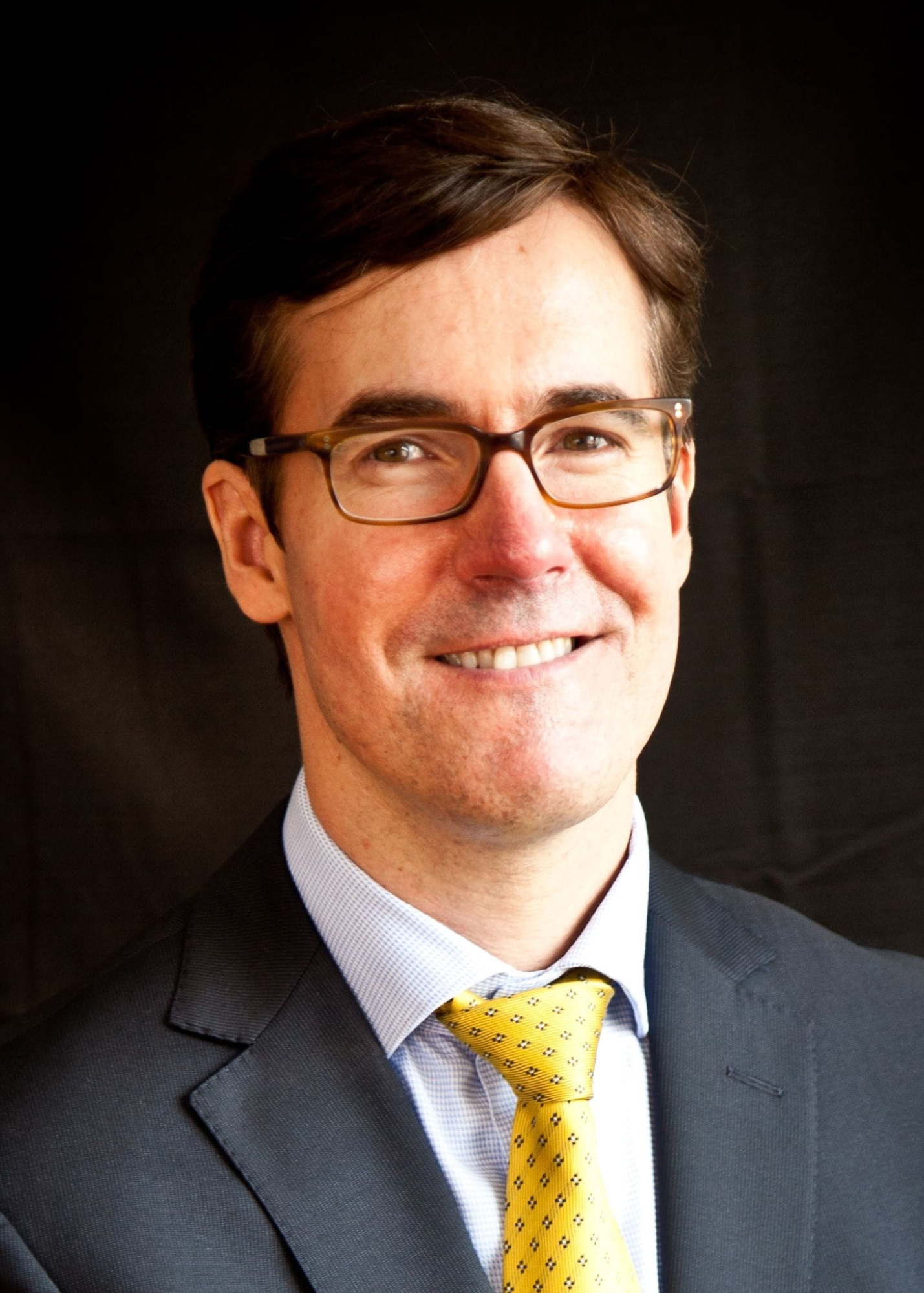 Dr. Marcus Friedrich, MD, MHCM, MBA, FACP
END SEPSIS Board Member
Chief Medical Officer, Empire Plan, New York State, UnitedHealthcare
As the Chief Medical Officer for the UnitedHealthcare Empire Plan, Dr. Friedrich is responsible for clinical leadership and strategic guidance associated with the health plan. Dr. Friedrich serves as the point of contact for all internal and external clinical questions and programs for the 1.1 million members of the Empire Plan.
Until recently Dr. Marcus Friedrich was the Chief Medical Officer for the Office of Quality and Patient Safety within the New York State Department of Health. In that capacity, he worked with the clinical and administrative leadership at the New York State Department of Health in the development of quality measurement and improvement programs. Dr. Friedrich worked on an ongoing collaborative of clinical providers, hospitals, and payers in a statewide multi-year medical home demonstration incorporating care and payment reform, making use of health data exchange engaging claims and clinical, electronic health record information. He is also lead the statewide sepsis campaign, public reporting on cardiac services and stroke, office-based surgery, antibiotic stewardship, prenatal care, and other programs statewide.
As a result of the COVID-19 pandemic, he served at the NY State Department of Health, supporting NY State and Governor Cuomo in implementing and managing the response effort. He supported NY State medical supplies, statewide clinical operations, and provider communication to help control the virus in this capacity. He managed call centers and supported the inventory and distribution of PPE, medical equipment, drugs, and ventilators for NY State hospitals and nursing homes.
Dr. Friedrich joined the Department of Health from Northwell Health, Manhasset, NY, where he worked as a Medical Director for the Northwell Health Clinical Integrated IPA (CIIPA).
Dr. Friedrich received his medical degree from the University of Miami Miller School of Medicine and completed his MBA at Hagen University in Hagen, Germany. He did his residency in Internal Medicine at Northwell Lenox Hill Hospital and completed a physician administrative fellowship at Northwell Health before becoming faculty at the North Shore University Hospital Department of Medicine. He is a practicing primary care physician providing HIV care in the Albany/Capital Region community.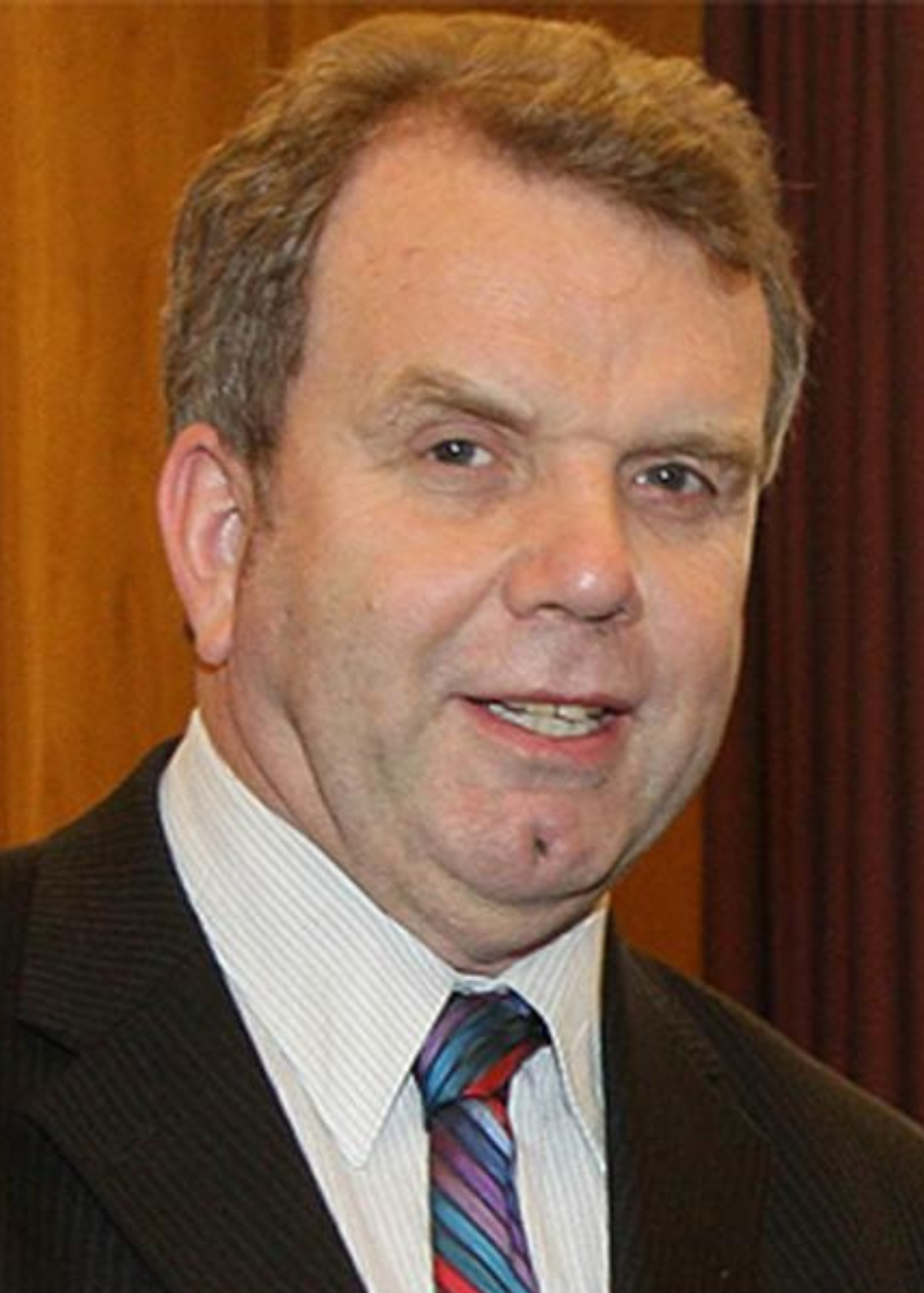 Niall O'Dowd
END SEPSIS Board Member
Founder, IrishCentral, Irish America Magazine & Irish Voice

Niall O'Dowd is the founder of IrishCentral, Irish America Magazine, and the Irish Voice newspaper. He is also responsible for publishing IrishCentral.com and the Irish Emigrant newspaper in Boston. Niall was awarded an honorary doctorate by University College Dublin for his work on the Irish peace process, which was a subject of a book, Daring Diplomacy, and a PBS Special, An Irish Voice. He has written for the New York Times, the Guardian, Huffington Post, and the Irish Times. He lives in New York City.
Father Edward P. Salmon
END SEPSIS Board Member
Father Salmon was ordained for the Archdiocese of Chicago in 1959. He studied at the Archdiocesan Seminaries and completed psychological studies at Loyola University in Chicago and Spanish language and cultural training at the Catholic University of Puerto Rico and at C.A.L.E., Cuernavaca, Mexico.
He has served as associate pastor in city, suburban and Hispanic parishes and was Archdiocesan Coordinator of the Cursillo Movement, a lay formation program, for nine years. He spent eight years on the theological faculty of St. Mary of Nazareth Nursing School in Chicago and was Vicar for the Diaconate Community of the Archdiocese of Chicago for 20 years.
After 28 years serving as a Naval Reserve Chaplain at bases throughout the United States and Philippines, he retired with the rank of Captain.
Father Salmon served on the Presbyteral Senate of the Archdiocese and several terms on the Board of the Association of Chicago Priests. He continues to serve as chairman of the World Hunger Fund for the Association, a fund is supported by the sacrifices of the priests and deacons of the Archdiocese. Over $1,900,000 has been distributed throughout the world in food related programs.
He was a member of the Board of the National Association of Diaconate Directors (NADD) from 1989-1992, serving as president 1990-1991. While serving in this capacity, represented the NADD at International Diaconate Conference in Budapest, Hungary.
Father Salmon was the recipient of the prestigious Philbin Award of the National Association of Diaconate Directors in 2001, awarded annually to a Diaconate director who has made a significant contribution to the growth of diaconal ministry.  Until recently led retreats for deacons, diaconate candidates and their wives in a number of dioceses around the country.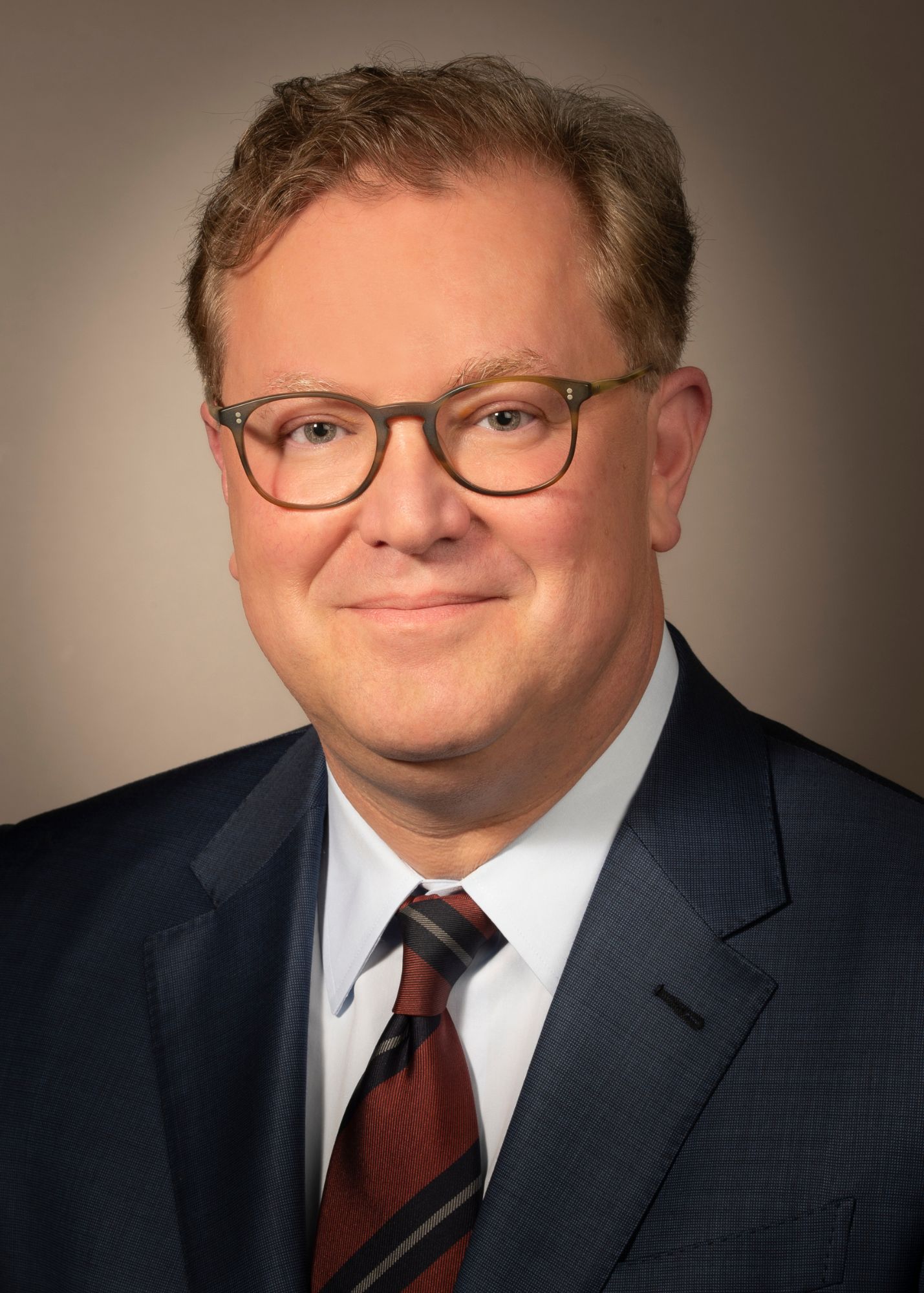 Mark Sands MD, MBA, FACR
END SEPSIS Board Member
Mark Sands is VP and Associate Chief Medical Officer for Northwell Health where he is leading clinical standardization and performance improvement efforts. Prior to assuming this role, he served as the Chief Medical Officer of Stony Brook University Hospital from October 2018 through December 2021.
Mark began his senior healthcare leadership journey as the Enterprise Associate Chief Quality Officer for the Cleveland Clinic Health System. He also served as Vice Chairman for Clinical Operations and Quality of the Imaging Institute (Radiology) of the Cleveland Clinic. He has been a practicing interventional radiologist for over 25 years and led the Clinic's Section of Vascular and Interventional Radiology from December 2000 through March of 2018, specializing in the support of its transplantation programs.
In his operations and quality roles, Dr. Sands has worked collaboratively with a wide range of professional and ancillary staff to
develop operations, safety and quality management structures as well as to pursue systems-based performance improvement.
Dr. Sands received his Medical Degree in 1990 from Northwestern University Medical School and completed his post-graduate
training in Diagnostic and Interventional Radiology at the University of California, San Francisco. He was named a Fellow of the American
College of Radiology in 2011 and graduated from the Case Western Reserve University Weatherhead School of Management in 2014 with a Masters of Business Administration Degree, having been awarded the Dean's Medal for Academic Achievement.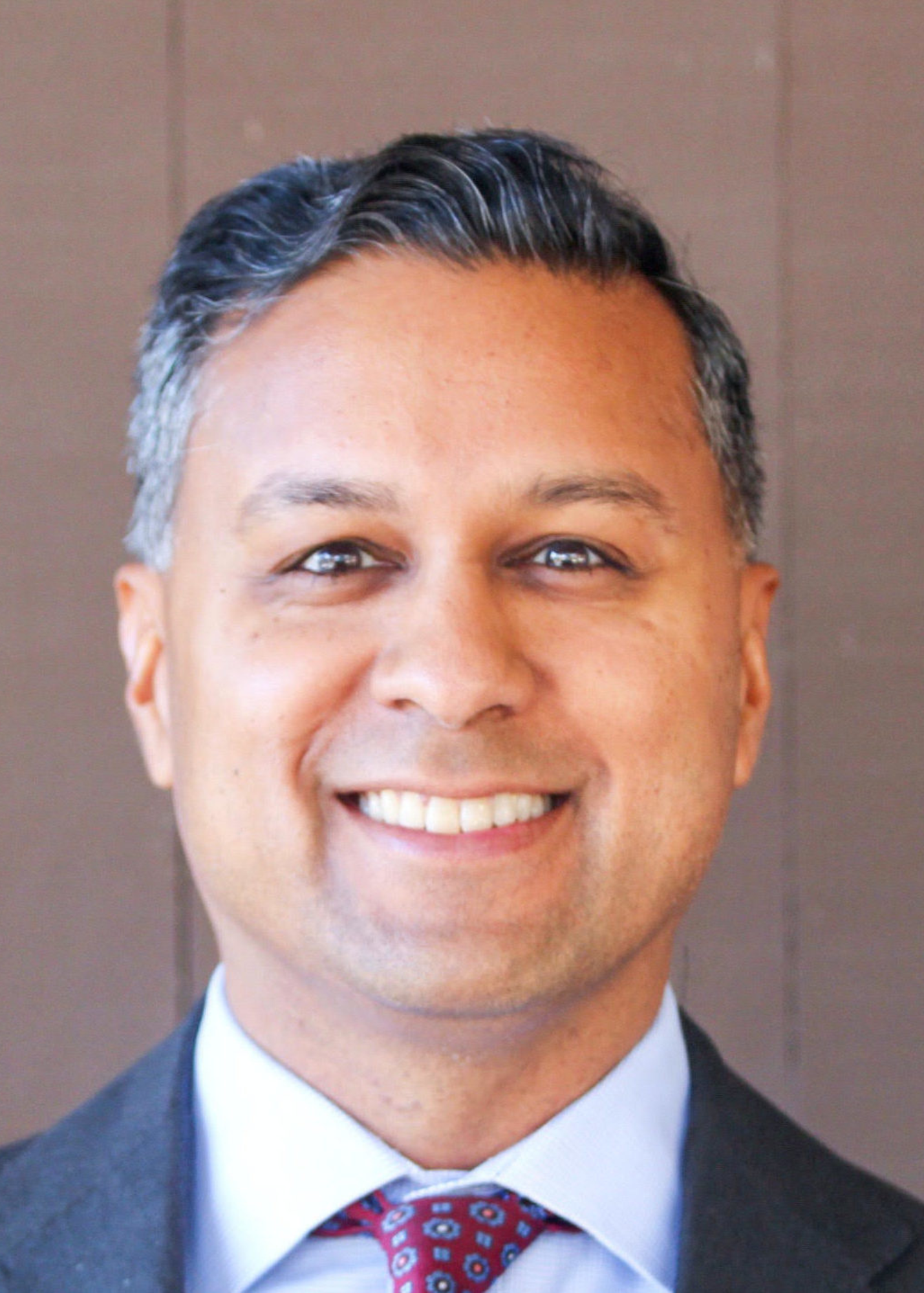 Nirav R. Shah, MD, MPH
END SEPSIS Board Member

Dr. Shah is the Chief Medical Officer at Olea.Health and a Senior Scholar at Stanford University. He is a leader in public health, digital health and innovation, care transformation, and the strategies required to transition to high-value, patient-centered care. His expertise spans health and healthcare as an independent director of public and private companies and foundations, with prior service as a member of the HHS Secretary's Advisory Committee (Healthy People 2030) and the Intelligence Science and Technology Experts Group in the Office of the Director of National Intelligence. Board-certified in Internal Medicine, Dr. Shah is a graduate of Harvard College and Yale School of Medicine, and is an elected member of the National Academy of Medicine. He serves on the Advisory Committee to the Director of the CDC and previously served as Chief Operating Officer of Kaiser Permanente in Southern California, and as Commissioner of the New York State Department of Health.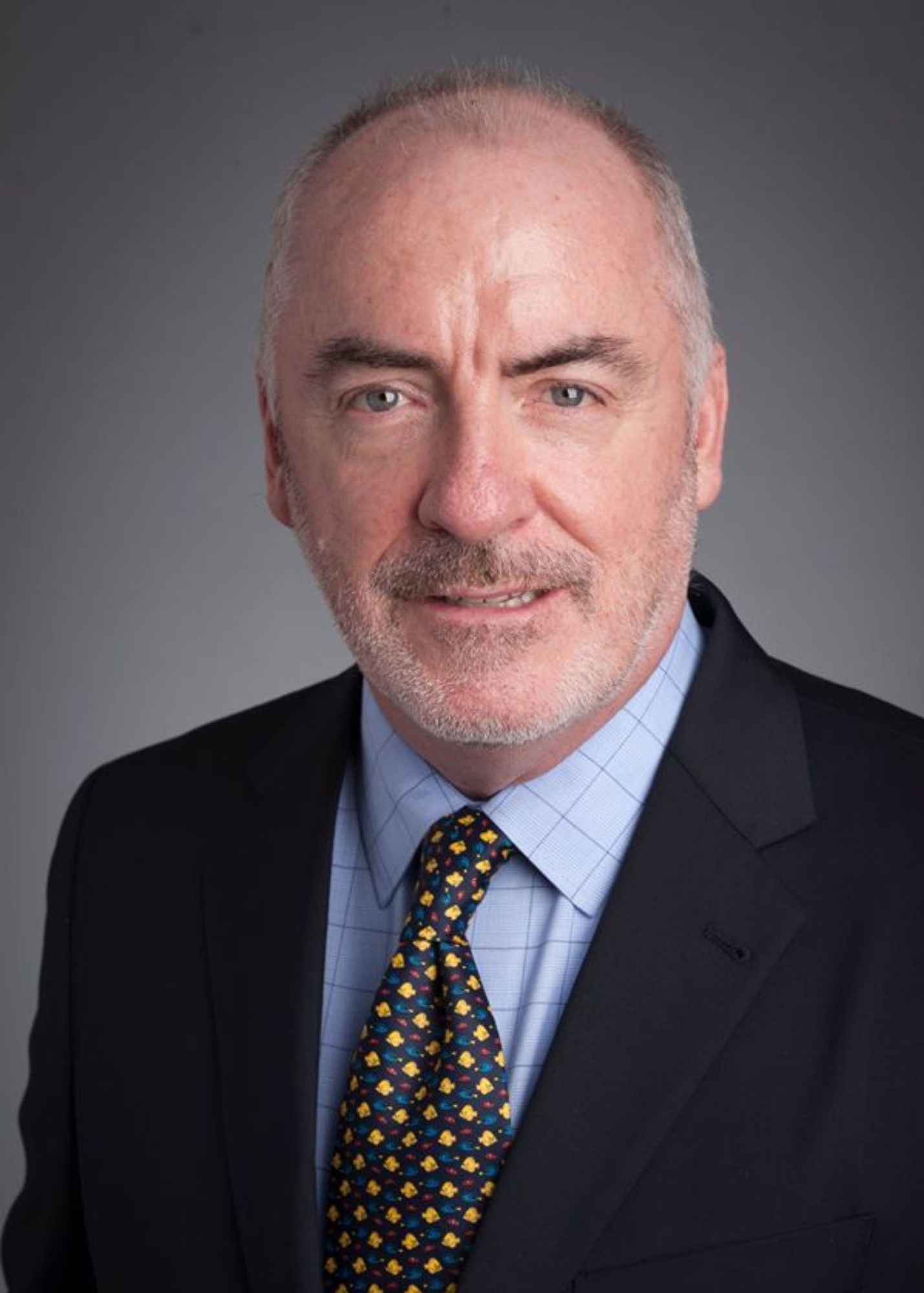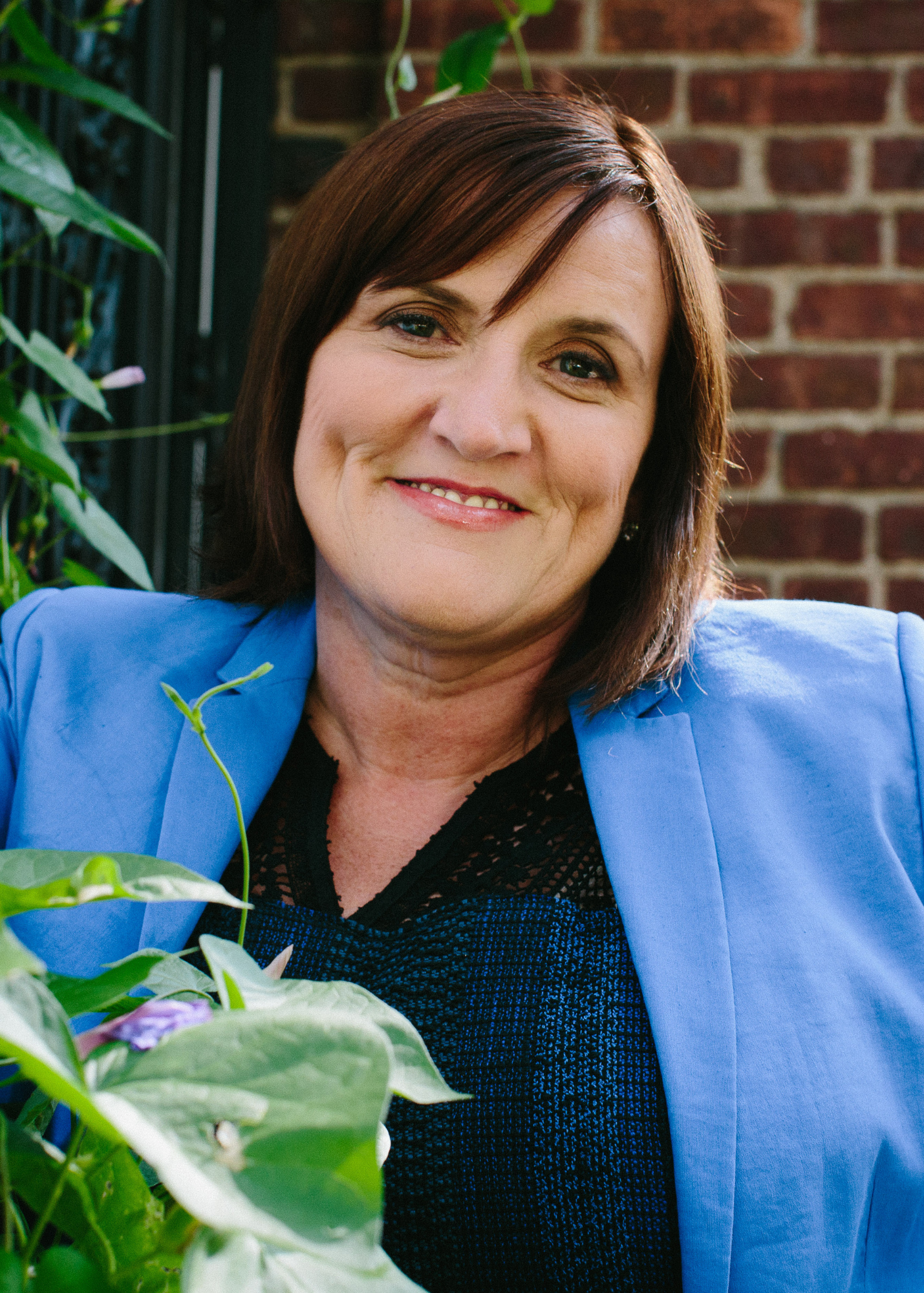 Ciaran & Orlaith Staunton
Founders, END SEPSIS
Ciaran and Orlaith Staunton are the Co-Founders of END SEPSIS, the legacy of Rory Staunton. Orlaith Staunton also serves as the organization's Executive Director. END SEPSIS was established in 2012 following the preventable death of the Stauntons' twelve-year-old son, Rory, from undiagnosed and untreated sepsis. In 2013, END SEPSIS (formerly the Rory Staunton Foundation for Sepsis Prevention), was instrumental in the implementation of Rory's Regulations, which require all hospitals in New York State to adopt evidence-based protocols for the rapid identification and treatment of sepsis. The Stauntons have launched sepsis awareness campaigns and education initiatives targeting school students, parents and healthcare professionals. As the leading public figures in the fight against sepsis, they have shared their story and their work widely on the national stage at conferences and symposia, on Capitol Hill and via numerous outlets, including the Today Show, the New York Times and People Magazine. The Stauntons were responsible for the first hearing on Sepsis in the U.S.Senate and, since Rory's death, have consistently challenged public health officials, legislators and the healthcare establishment to develop and fund evidence-based strategies to reduce sepsis mortality and morbidity in the United States and beyond.