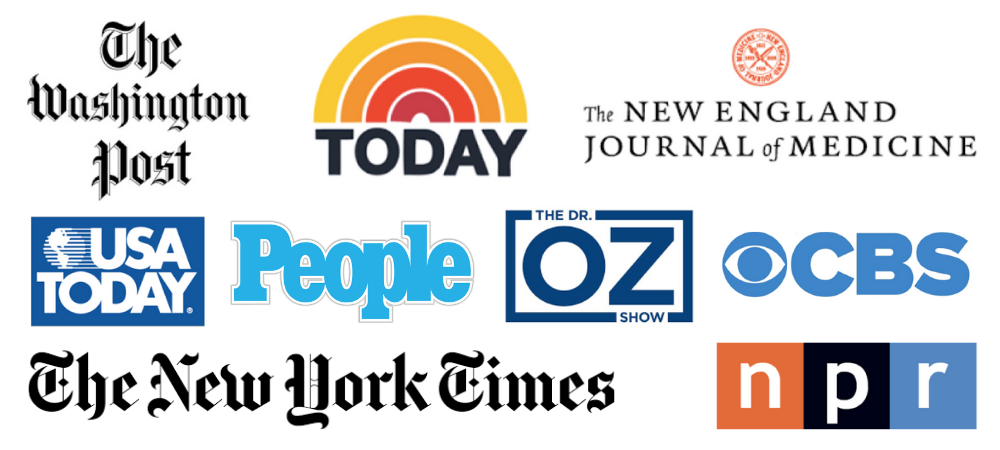 Peer-Reviewed Journals
September, 2021: Critical Care Explorations
A Roadmap for Successful State Sepsis Regulations—Lessons From New York
July 16, 2019: Journal of the American Medical Association
Association Between State-Mandated Protocolized Sepsis Care and In-hospital Mortality Among Adults With Sepsis
July 24, 2018: Journal of the American Medical Association
Association Between the New York Sepsis Care Mandate and In-Hospital Mortality for Pediatric Sepsis
May 2018: Critical Care Medicine (Editorial Commentary by Ciaran & Orlaith Staunton)
The Urgency of Now: Attacking the Sepsis Crisis
Dec 16, 2017: American Journal of Respiratory and Critical Care Medicine
Mortality Changes Associated with Mandated Public Reporting for Sepsis. The Results of the New York State Initiative
June 8, 2017: New England Journal of Medicine
Time to Treatment and Mortality During Mandated Emergency Care of Sepsis

2022.
December 3, 2022: New York Times
Two Children Died, Thousands Can Be Helped
November 22, 2022: RTÉ Sunday with Miriam
Ciaran and Orlaith Staunton
October 12, 2022: The Atlantic
Doctors Still Struggle to Diagnose a Condition That Kills More Americans Than Stroke: Can computers crack the code of sepsis?
October 12, 2022: Irish Central
Ciarán and Orlaith Staunton recognized with Irish presidential award for tireless sepsis work
July 21, 2022: STAT News
Serving as a 'clinical colleague,' AI shows potential to reduce sepsis deaths in real-world studies
April 26, 2022: healthleaders Media
Mandatory Hospital Sepsis Protocols Save Thousands of Lives
April 6, 2022: PRESS RELEASE
END SEPSIS Announces that Sepsis Protocols and Data Reporting is Estimated to Have Saved Over 16,000 Lives
April 2, 2022: PsychCentral
Becoming Mom
2021.
December 7, 2021: PRESS RELEASE
Young Women of Color Disproportionately at Risk for Maternal Sepsis, the Second Leading Cause of Maternal Death, Confirms New Data
2020.
January 17, 2020: Newstalk
Sepsis: A Bigger Killer Than Cancer
2019.
November 25, 2019: ASTHOExperts Podcast
A Matter of Life and Death: How States Are Tackling Sepsis as Public Policy
October 22, 2019: Irish Central
Rory Staunton Foundation for Sepsis Prevention Awarded Major Federal Grant
July 17, 2o19: Irish Central
'Rory's Regulations' Leads to Decrease in Sepsis-Related Deaths in New York, Study Finds
July 16, 2019: All Things Considered, NPR
Regulations That Mandate Sepsis Care Appear To Have Worked In New York
2018.
September 14, 2018: Parade
Sepsis: The Scary, Life-Threatening Complication You Don't Know About
September 11, 2018: Healthcare Leaders
New York Mandated Sepsis Reporting, Care Protocols. It Worked
September 7, 2018: Science Daily
New York State Sepsis Reporting Mandate Appears to Improve Care, Reduce Deaths
July 25, 2018: U.S. News & World Report
Sepsis Plans in Hospitals Can Save Children's Lives
July 24, 2018: Healio
Rory's Regulations Increase Survival Odds for Children with Sepsis
May 2, 2018: CDC Safe Healthcare Blog
A Back to Basics Approach to Prevent Infection
2017.
September 20, 2017: People Magazine
How to Protect Your Kids–and Yourself–from Sepsis Following the Tragic Death of 12-Year-Old-Boy
September 19, 2017: People Magazine
Family Speaks Out on Son's Death After Fall During Gym Class Led to Sepsis: 'We Don't Want Other Parents to Go Through This
September 8, 2017: New York State Education Department Press Release
First-In-The-Nation Sepsis Prevention Curriculum Materials Now Available to Teachers
May 22, 2017: CBS News
Aggressive Treatment for Sepsis Can Save Lives. Research Shows
May 21, 2017: USA Today
'Rory's Regs' on Sepsis Require Hospital Checklists, Save Lives
May 21, 2017: STAT
Doctors Have Resisted Guidelines to Treat Sepsis. New Study Suggests Those Guidelines Save Lives
April 13, 2017: New York Times
A Boy's Life Is Lost to Sepsis. Thousands Are Saved in His Wake
2016.
November 16, 2016: The Huffington Post
The Rory Staunton Foundation for Sepsis Prevention- Guest blog by Orlaith Staunton
October 5, 2016: CBS News
Families Warn of Sudden, Deadly Threat of Sepsis
August 23, 2016: Kaiser Health News
Public Health Officials Struggle to Identify Sepsis Before It Becomes Deadly
2015.
November 1, 2015: Parents Magazine
What Every Parent Needs to Know About Sepsis
September 22, 2015: NBC Nightly News
Bad Medicine
September 17, 2015: U.S. News & World Report
This Infection Killed Your Loved One
2014.
September 18, 2014: New York Times
An Effort to Raise Awareness of Sepsis, Led by Families Touched by It
2013.
2013: RTE Miriam Meets Podcast with Miriam O'Callaghan
Miriam Meets Ciaran and Orlaith Staunton
January 7, 2013: New York Times
Cuomo Plans New Rules in Fight Against Sepsis
2012.
October 25, 2012: New York Times
Tale of Rory Staunton's Death Prompts New Medical Efforts Nationwide
July 14, 2012: New York Times
The Boy Who Wanted to Fly
July 12, 2012: The Huffington Post
The Death of Rory Staunton: When Parents Know More Thank Doctors
July 11, 2012: New York Times
An Infection, Unnoticed, Turns Unstoppable