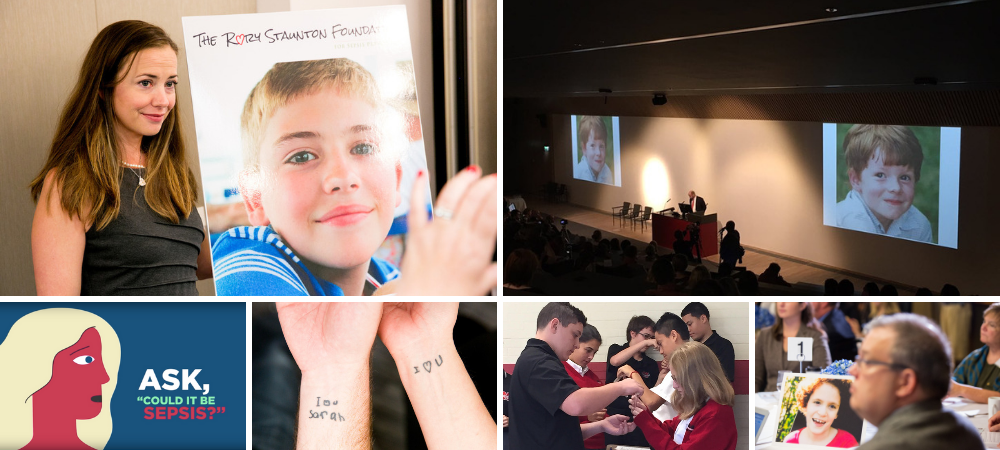 END SEPSIS, the Legacy of Rory Staunton, was founded in 2013 as the Rory Staunton Foundation for Sepsis Prevention following the undiagnosed, untreated, and preventable death of 12-year-old Rory Staunton from sepsis.
END SEPSIS is
a movement of families and individuals across America and the globe who demand better infection education and
hospital 
safety measures to ensure there are no
 more
needless deaths from sepsis
,
 a preventable 
and treatable disease. 
Our work impacts millions of lives through our advocacy for mandatory sepsis protocols in hospitals.  We know that sepsis deaths are preventable and we are committed to challenging the federal government to support sepsis programs and keep families safe. 
The Foundation's activities have been featured on The Today Show, NPR, the Dr. Oz Show, The New York Times, and People Magazine, exposing sepsis to over 40 million readers.
END SEPSIS, the Legacy of Rory Staunton, has successfully spearheaded the most aggressive public battles to end sepsis and is the single source of cutting-edge, action-based initiatives to keep our families safe and end this public health emergency.
Main Areas of Work
Awareness to increase understanding of the dangers and signs of sepsis, promote rapid treatment, and encourage self-advocacy in the medical environment.
Education so that every school-age child in the country understands the science and signs of sepsis and the importance of infection prevention.
Sepsis Protocols to ensure rapid diagnosis and treatment of sepsis in hospitals and other medical settings.
Support for families affected by sepsis.
Key Successes to Date.
The establishment of mandatory sepsis protocols, known as Rory's Regulations, in New York State in 2013 resulting in a 40% reduction in pediatric sepsis deaths and more than 5,000 adults' lives saved in the first two years of operation with a reduction in death of 21% through faster treatment under the protocols.
The passage of Rory's Staunton's Law, requiring all New York State school children to receive comprehensive K-12 sepsis education, developed by End Sepsis and all healthcare workers in the state, over 468,000 individuals to receive sepsis training;
Successfully advocating for the creation of a multiyear sepsis education campaign by the Centers for Disease Control and Prevention (CDC) and increased funding for sepsis in the federal budget;
The creation of the National Family Council on Sepsis with members in every state;
The establishment of the annual National Forum on Sepsis, the most important event on the sepsis calendar in the United States, which brings together leaders in government, health care, academia, and patient advocacy;
The creation of the Maternal Sepsis Initiative, funded in part by the United States Department of Health and Human Services, which aims to end the maternal sepsis crisis in New York State and beyond.
Rory's Death
April 1, 2012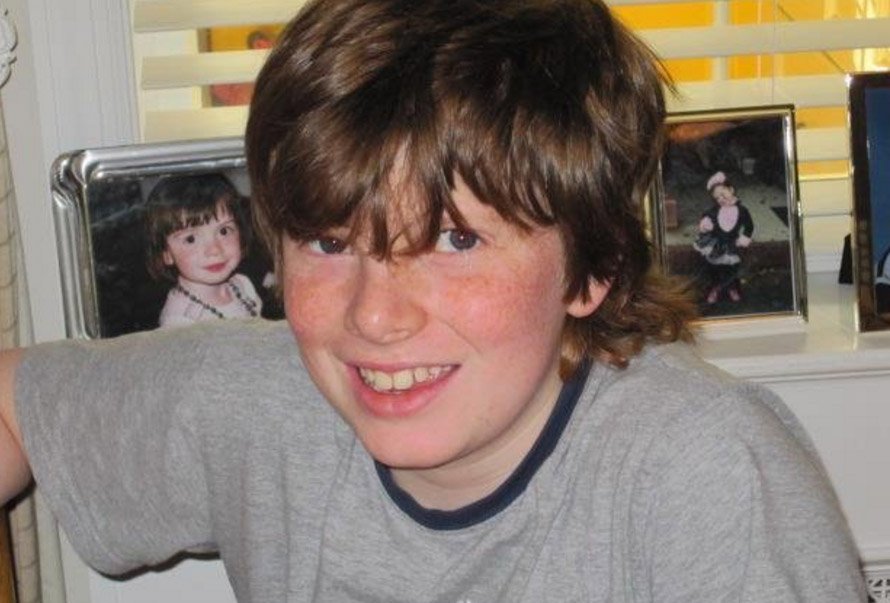 Rory Staunton dies of undiagnosed, untreated sepsis in New York City. His death receives widespread media attention.
The Rory Staunton Foundation is Established
January 1, 2013

Rory's Regulations
January 29, 2013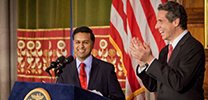 New York becomes the first state in the nation to require every hospital to adopt evidence-based protocols for the rapid identification and treatment of sepsis.
Senate Hearings
September 23, 2013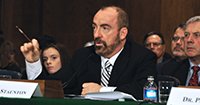 Foundation Co-Founders, Orlaith and Ciaran Staunton, succeed in initiating the first ever U.S. Senate Hearings on Sepsis.
Sepsis and The CDC
May 29, 2014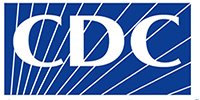 Upon the recommendation of the Rory Staunton Foundation, the CDC launches a sepsis section on its website to educate the public about sepsis.
The National Forum on Sepsis
September 14, 2014
The Rory Staunton Foundation hosts the National Forum on Sepsis in Washington D.C., which will be held annually and become the most important sepsis event of the year.
New York City Marathon
November 2, 2014

The first sepsis team runs the New York City Marathon with proceeds going to the Rory Staunton Foundation.
National Family Council on Sepsis
September 5, 2015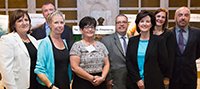 The Foundation announces the formation of the National Family Council on Sepsis, a coalition of families impacted by sepsis that will lead the fight for sepsis awareness and improved sepsis policies at the state level.
Sepsis Education Module
September 21, 2015

The Foundation launches its sepsis education module for middle and high school science students at Monsignor McClancy Memorial High School in Queens, N.Y.
Illinois Signs On
August 8, 2016
Illinois becomes the second state to pass mandatory sepsis protocols, following New York's model.
Loreal's Woman of Worth
October 16, 2016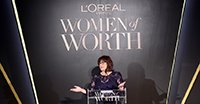 Orlaith Staunton is selected from 6,100 nominees as a L'Oreal Woman of Worth for 2017. Each year, L'Oreal honors ten women who have made an extraordinary impact on their communities, shining an international spotlight on their causes.
5,000 Lives Saved
March 16, 2017
The first report on the impact of Rory's Regulations in New York State are released. They show that the mandatory protocols saved more than 5,000 lives in their first 26 months of adoption.
Landmark Resolution Passes
May 26, 2017
Ciaran Staunton attends the 70th World Health Assembly, speaking in support of a landmark resolution dedicating $4.6 million to improve the prevention, diagnosis and treatment of sepsis worldwide. The resolution passes unanimously.
People Magazine Feature
September 19, 2017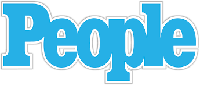 People magazine publishes a series of articles and a video on the work of the Staunton family, educating a readership of 42 million about the signs and dangers of sepsis.
Cuomo Signs "Rory Staunton's Law"
October 24, 2017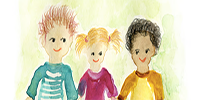 Governor Andrew Cuomo signs "Rory Staunton's Law", providing comprehensive K-12 sepsis education for New York's 3 million school children.The law also requires more than 450,000 healthcare professionals to complete mandatory sepsis training.
New Jersey Signs On
December 21, 2017
New Jersey becomes the third state to impose mandatory sepsis protocols for every hospital, following extended advocacy by the Rory Staunton Foundation and the National Family Council on Sepsis.
Journal of the American Medical Association
July 1, 2018
Rory's Regulations have decreased pediatric sepsis death rates by 40%, according to data published in the Journal of the American Medical Association (JAMA).
Read more
Fly to Fight Sepsis
September 10, 2018

The Rory Staunton Foundation and Roche Diagnostics launch Fly to Fight Sepsis, a viral sepsis awareness campaign that encourages participants to learn and share the signs of sepsis and take petition their elected representatives to take action on sepsis.
Read more
JAMA study
July 1, 2019
A study published in the JAMA finds that the protocolized care introduced into hospitals by Rory's Regulations resulted in a significantly greater decline in sepsis mortality compared with other states without regulations
Read more
BARDA Drive
November 1, 2019

The Rory Staunton Foundation is awarded a major federal government contract under the U.S. Department of Health and Human Service's BARDA DRIVE division to develop a comprehensive program to reduce the instances of maternal sepsis in New York State.
Read more
2020 Forum Held
October 8, 2020

END SEPSIS holds its 6th National Forum on Sepsis: The Future of Sepsis in a COVID World. View on demand here.
SCCM Commentary Published
July 1, 2021

"That proven solutions to this crisis exist and are not being implemented is unconscionable. We call on the medical and public health community to step up and meet this challenge." END SEPSIS is invited to submit an editorial commentary to Critical Care Medicine. Read the full commentary here.
Read more
Maternal Sepsis Campaign Launched
December 7, 2021

END SEPSIS launches its maternal sepsis campaign for patients and providers with webinars, digital media assets and a public service announcement. View the materials here.
10 Years Without Rory
April 1, 2022

The Staunton Family and END SEPSIS mark 10 years since the tragic death of Rory Staunton. Read his story here.
16,000 Lives Saved in NY
April 28, 2022

Rory's Regulations, named for Rory Staunton, saved over 16,000 lives in New York State between 2014 and 2019, according to new data. You can read more about it in this piece by HealthLeaders.
Read more