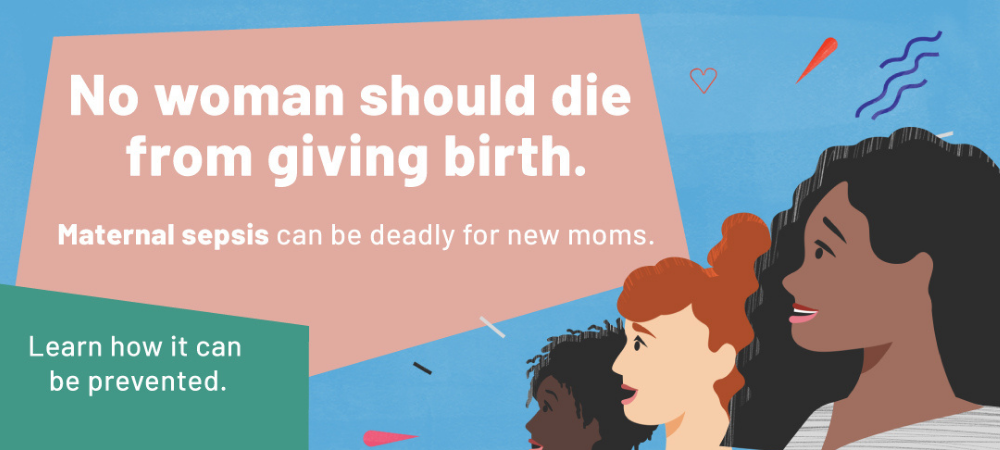 Maternal Sepsis is the Second Leading Cause of Maternal Death.
Let's End That.
We have made it our mission to end preventable deaths from sepsis–including for new and expectant mothers. Maternal sepsis is the second leading cause of maternal death in the United States. Those who survive are often left with severe physical, emotional and psychological trauma. To reduce its devastating impact on the lives of women and their families, END SEPSIS has developed a comprehensive campaign to raise awareness of maternal sepsis among patients and healthcare providers.
Visite nuestra página de recursos en español
Jump to: 
What is Maternal Sepsis?
Sepsis is a life-threatening condition caused by an infection. The body attacks its own organs and tissues, leading to tissue damage, organ failure, and sometimes death. Sepsis that occurs during pregnancy, childbirth, after an abortion, or in the days and weeks following childbirth is called maternal sepsis.
Maternal Sepsis: What You Need to Know.
Learn more about what causes sepsis during and after pregnancy, how to recognize maternal sepsis, and how to get treatment: 
Want to know more? Download and share our Maternal Sepsis Fact Sheet for more detailed information.
Join the Fight to End Maternal Sepsis
Protecting women from maternal sepsis starts with education and empowerment. Women who feel unwell during pregnancy and after they give birth are often told that these feelings are normal, especially after long labors and C-section surgeries; their concerns are dismissed. By educating pregnant women, new moms and their families about maternal sepsis and empowering them to use their voices to demand the care they deserve, we can spare them from the potentially disastrous consequences of maternal sepsis.
Spread the Word: Social Media Assets
Our public service announcement and social media assets share critical key messages that all pregnant women and new mothers should hear. Share them widely. It could save a life. Share by clicking on the social icons to the left of each image or for Instagram, download each file by clicking on the link under each image and creating a new post. Receive all social media assets when you download the Maternal Sepsis Toolkit.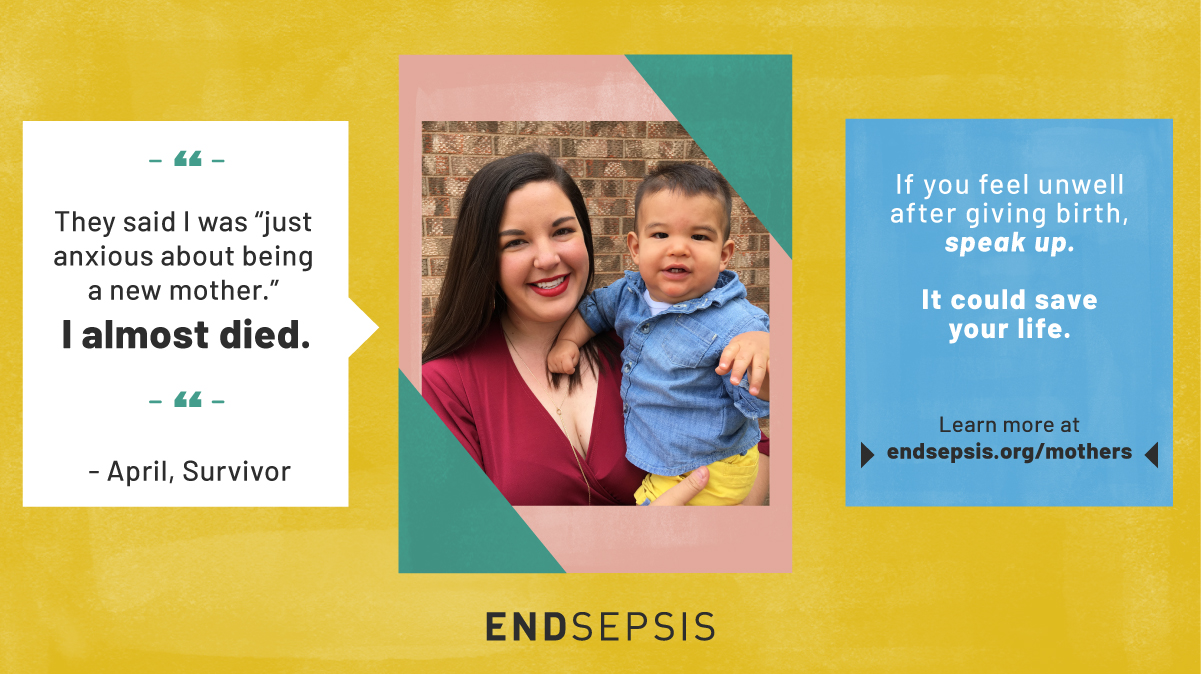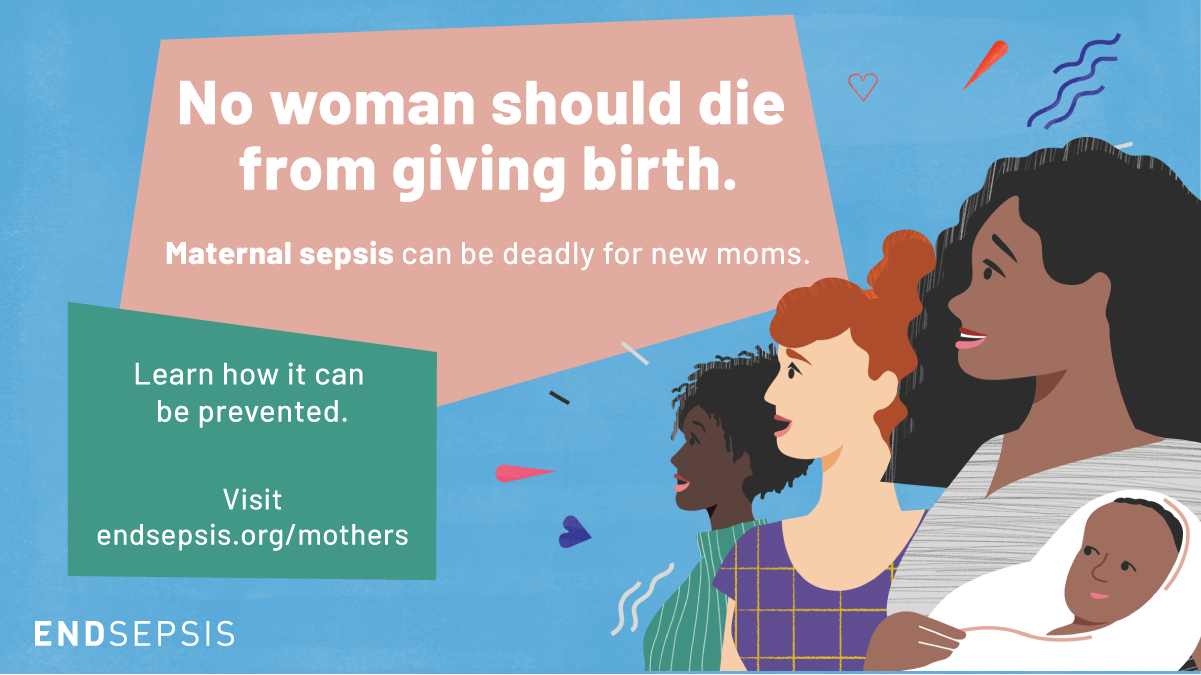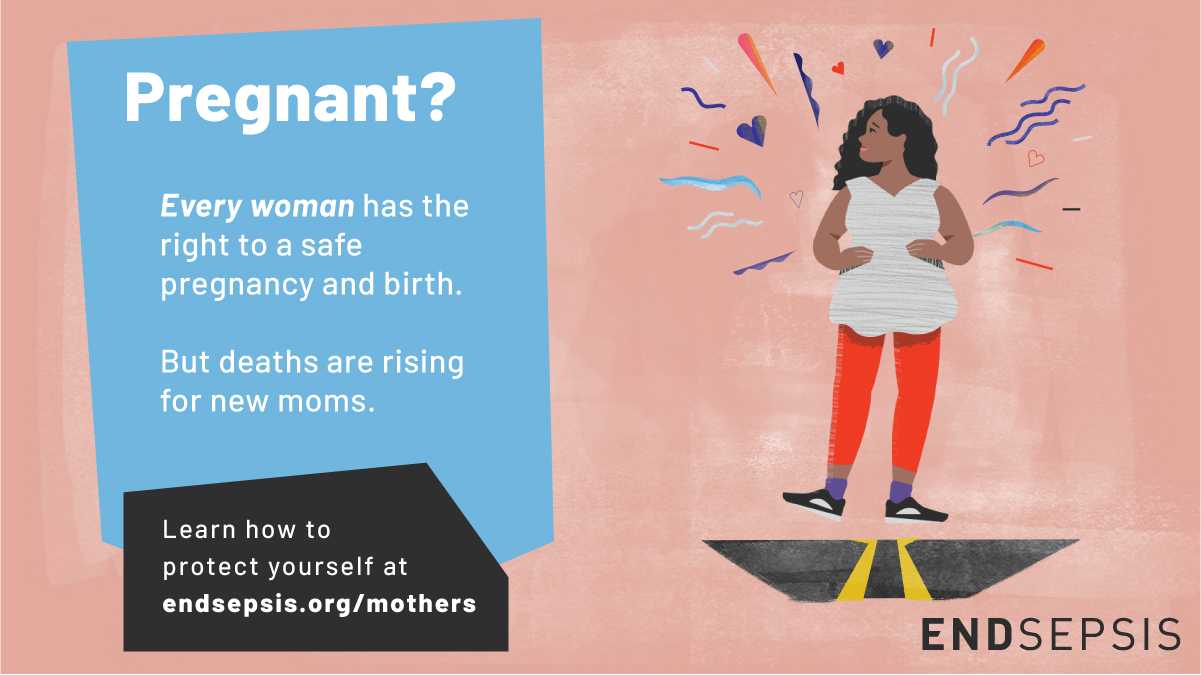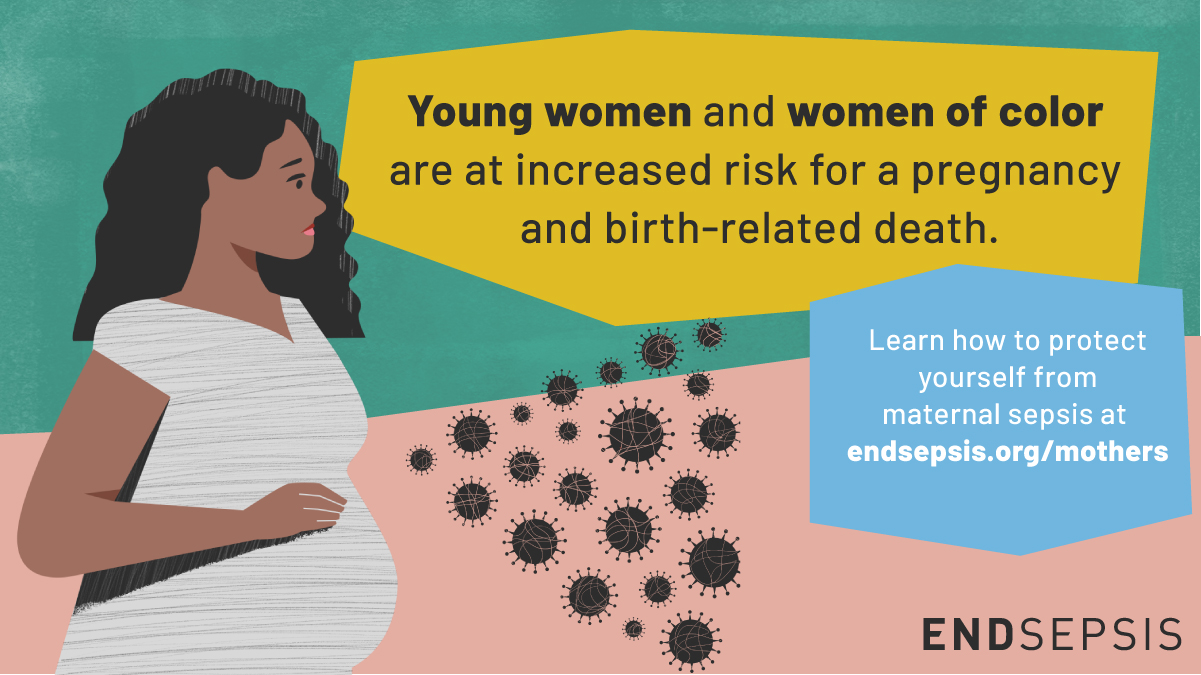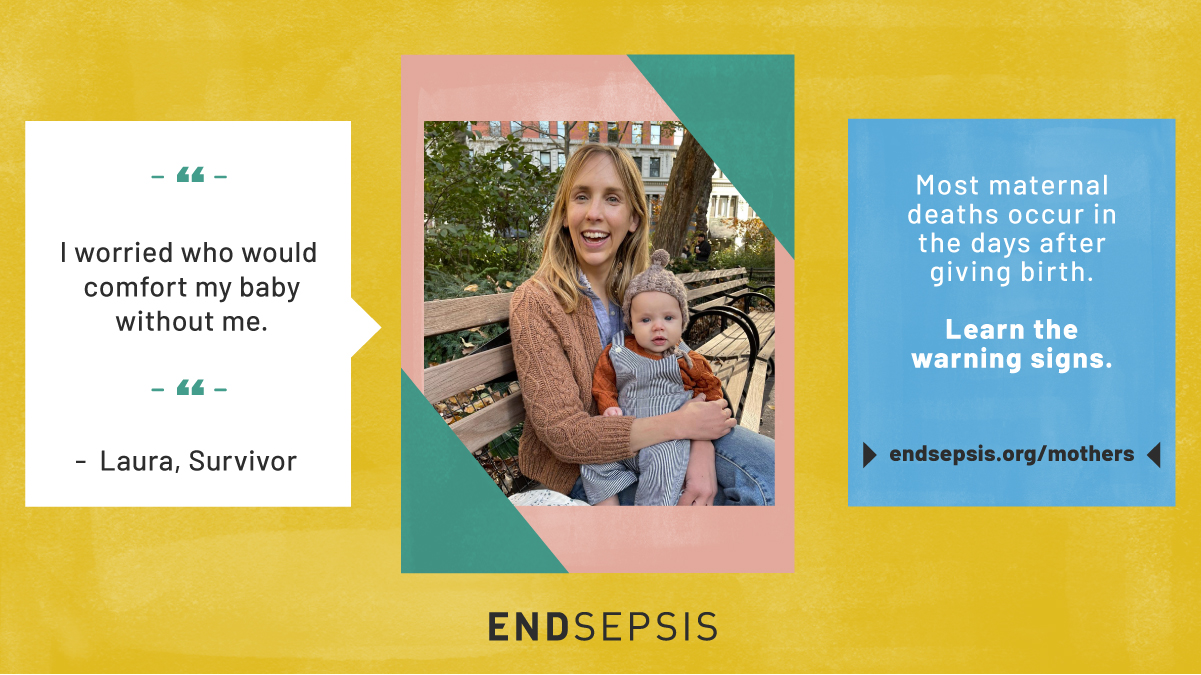 Informational Brochures & Fact Sheets
Download brochures and fact sheets for patients and providers at the links below: 
Receive all social media assets when you download the Maternal Sepsis Toolkit.
Read more about the Maternal Sepsis Initiative, including the data analysis and provider webinars here: Maternal Sepsis Initiative