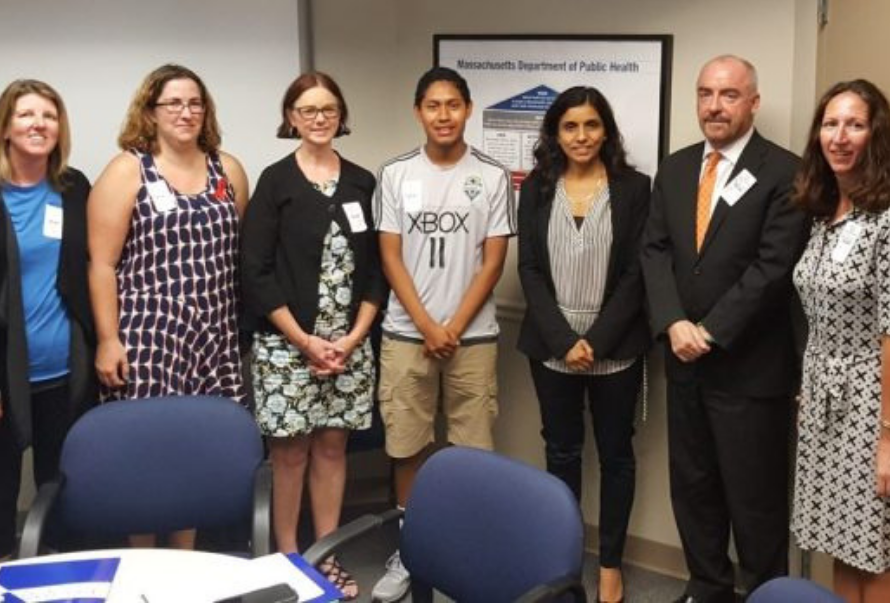 Campaign for Sepsis Protocols Underway in Massachusetts!
Last Friday, September 2, the Rory Staunton Foundation and members of the National Family Council on Sepsis met with Massachusetts Health Commissioner, Monica Bharel, and her staff to discuss the process of implementing mandatory sepsis protocols in every hospital in Massachusetts.
We thank the Commissioner for her attention to this issue and to the members of Family Council on Sepsis in Massachusetts including Rebecca Taylor, Diana Rogier, Catherine King, Oscar King and Fiona McGarry who shared their concern and stories of heartbreak and lives lost needlessly to sepsis.
As ever, making changes in sepsis policy is a grassroots effort, driven by the voices of those who care about this issue in a personal way. We ask now that our friends and supporters in Massachusetts take a few moments to send a strong message to Commissioner Bharel and let her know that commonsense sepsis protocols are a priority for the families of Massachusetts.
Visit our Take Action page and send the letter found there to Commissioner Bharel in MA: https://rorystauntonfoundationforsepsis.org/take_action/.
Thank you for your advocacy and if you have friends or family in Massachusetts please share!