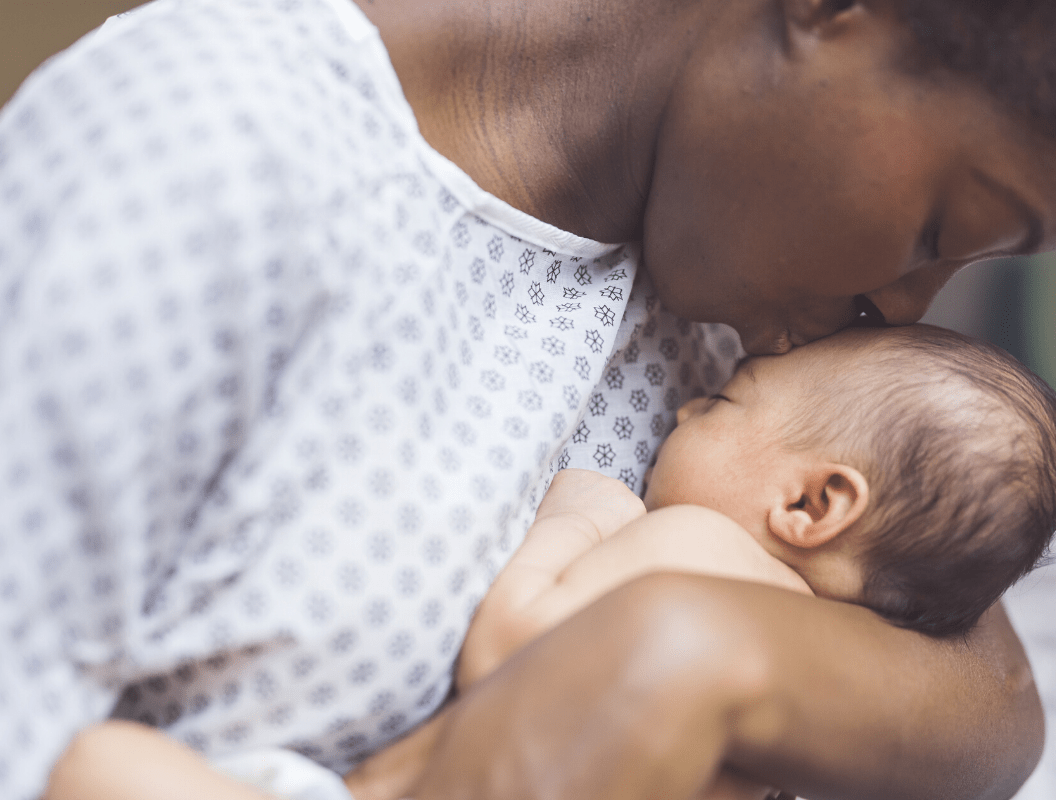 We've Joined Forces with MoMMA's Voices to Drive Real Change in Maternal Health
The Rory Staunton Foundation for Sepsis Prevention Joins Forces with MoMMA's Voices to Provide Opportunities to Drive Real Change in Maternal Health 
Speak up, even if your voice is shaking
The Rory Staunton Foundation for Sepsis Prevention (www.rorystauntonfoundation.org) is pleased to announce it has joined forces with MoMMA's Voices, a national coalition of patient organizations and individuals with lived experiences or those who represent them, using their voices to reduce maternal complications in pregnancy and the postpartum period.
The timing of this alliance is quite serendipitous in that it coincides with the work the Rory Staunton Foundation in doing to investigate maternal sepsis which is rising disproportionately in the U.S.  MoMMA's Voice's slogan, "Speak Up, even if your voice is shaking", could not be more valid as the Foundation lays the groundwork to stop the cycle of sepsis in pregnant and post-partum women.  In fact, sepsis is the third leading cause of pregnancy-related deaths in the United States.
"Ciaran and I are unique in that we formed the Rory Staunton Foundation due to the untimely death of our son Rory at twelve years old due to undiagnosed and untreated sepsis.  I never want to see any mother, no matter the age of their child, born or unborn, lose their life or the life of their most precious treasure to sepsis.  It is totally unacceptable," stated Orlaith Staunton, Co-Founder.
With the wave of media and public attention on the growing and unacceptable rates of maternal mortality and severe morbidity in the United States, this coalition answers the need for a strong consumer voice to advocate, amplify, and illustrate these issues in the U.S. MoMMA is short for Maternal Mortality and Morbidity Advocates, which captures the coalition's mission.
We encourage supporters of the Rory Staunton Foundation who have been affected my maternal complications in the pregnancy and postpartum period to visit www.mommasvoices.org/champions to share your story, join the training, and use your voice to be a champion for change. If you have already shared your story on www.rorystauntonfoundation.com, any of our social media outlets or with another source, you can simply copy your link into the story section after completing the demographic section of the submission.
The coalition's overarching goal is to provide a home and platform for the patient voice to actively engage in efforts to make childbirth safer in our nation. Issues like patient-provider communications, racial disparities, quality of healthcare delivery, and patient information cut across all medical conditions and heavily contribute to preventable maternal deaths and illness.  Most importantly, it will provide training and tools to equip advocates to become effective champions for change.
For more information about MoMMA's Voices, please contact Coalition Program Manager Nicole Purnell at Nicole.Purnell@preeclampsia.org.
For more information about The Rory Staunton Foundation for Sepsis Prevention, please contact Co-Founder, Orlaith Staunton at orlaithstaunto@rorystauntonfoundation.org.