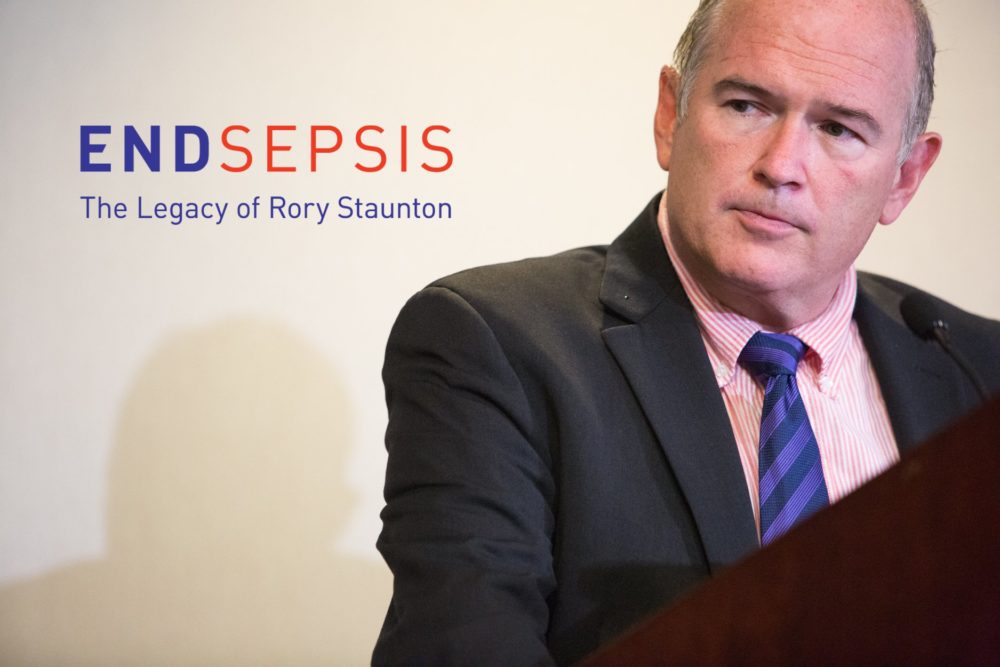 Farewell to Jim Dwyer, Who Told Rory's Story
Jim Dwyer, the Pulitzer Prize-winning veteran reporter, author and columnist for The NewYork Times died on Thursday, October 8th, we got the news of his death as we began our Annual Sepsis Forum that Jim had attended many times. He is pictured below at our Forum in Washington several years ago.
Jim Dwyer covered many aspects of New York life, but we remember him best as the chronicler of the story of Rory Staunton (An Infection, Unnoticed, Turns Unstoppable). Through his in-depth investigation into Rory's death, his reporting and coverage and the subsequent actions taken by New York State, he brought the word sepsis into millions of households and gave a face to the condition.
Our memories of Jim are very dear. He sat with us and gave us hope when the world was moving forward after Rory died. He recognized the grave harm that had been done to our family and he set about exposing the mistakes of our pediatrician, the hospital and all those involved in Rory's death. Jim was a champion of the underdog and once said "As humans, we are born with error rates. It's our nature, and it's nothing to be ashamed of, but it's reckless to ignore."
He will be sorely missed.