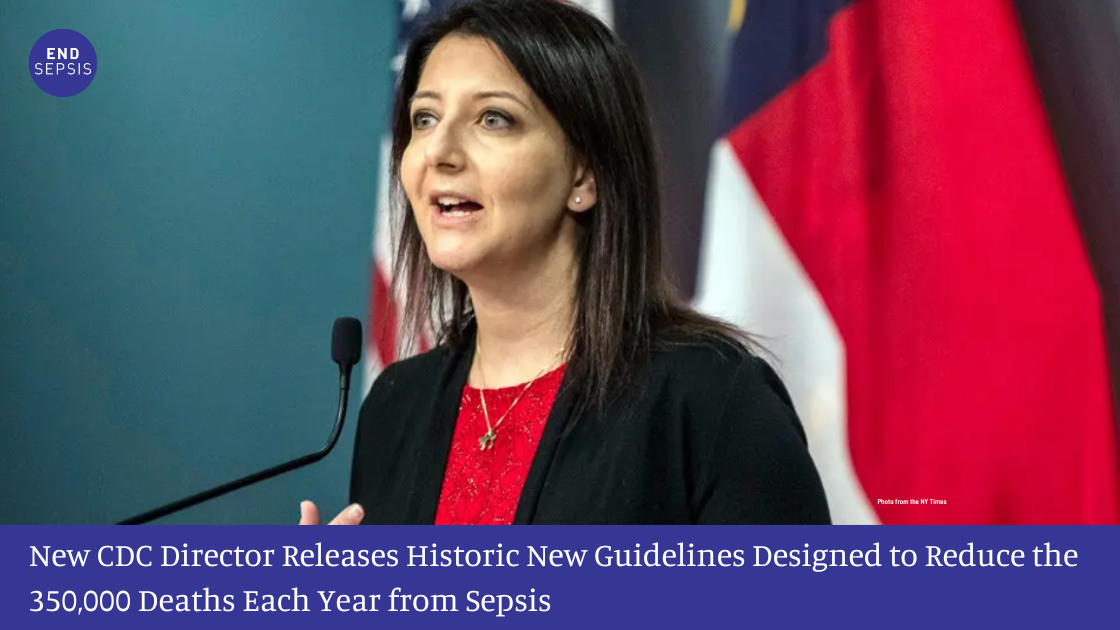 CDC Director Releases Historic New Sepsis Guidelines
In her first major initiative rollout as the Director of the CDC, Dr. Mandy Cohen released the CDC's  Hospital Sepsis Program Core Elements today.
These guidelines offer a detailed roadmap for hospitals to follow to reduce deaths from sepsis in their facilities.
We have been working tirelessly for 10 years in honor of Rory, to increase the involvement of government health agencies in designing a national approach to the sepsis crisis. We are relieved that this work has come to fruition and congratulate the CDC on its release. It is too late for Rory, but it is not too late for other families.
We feel proud of the work our organization has done in Rory's name to bring the issue of sepsis into focus for lawmakers, policymakers, federal agencies, and everyday Americans. If the Hospital Sepsis Program Core Elements had been in place 11 years ago when Rory died at a major New York City hospital, he might be alive today.
We applaud the release of the Core Elements and urge all hospitals to quickly adopt the recommended practices. We know that these guidelines are the beginning of the conversation–not the end. For the Core Elements to make a difference, they must be adopted in hospitals across the United States. We urge all hospitals in the strongest possible terms to do so.
You can read more about the guidelines on our CDC Core Elements Page.