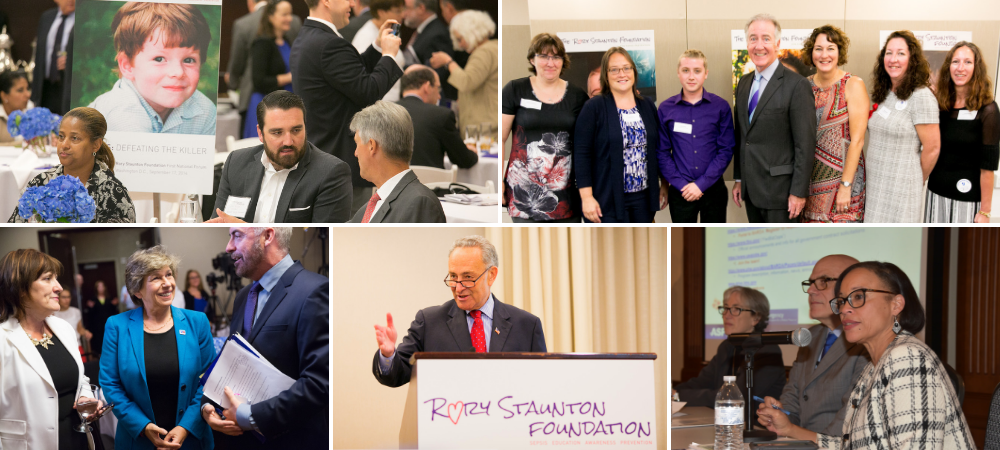 Each year, END SEPSIS hosts the National Forum on Sepsis featuring the best and the brightest in healthcare policy, government, critical care, patient advocacy, and biotechnology to identify and address challenges and opportunities in the sepsis crisis. The Forum provides an opportunity to discuss progress and forge new commitments and build strong coalitions as we work to reduce the burden of sepsis on our society and our families.
In 2018 the Forum took place at the New York Academy of Medicine and featured prominent speakers including:
Howard Zucker M.D

., New York State Health Commissioner

Cathleen Bennett,

President and CEO, New Jersey Hospital Association

Anne Schuchat, M.D.

Principal Deputy Director, Centers for Disease Control and Prevention

Christopher Seymour

M.D., M.Sc. Associate Professor, Department of Critical Care and Emergency Medicine, University of Pittsburgh School of Medicine

Timothy Buchman

, M.D., Senior Adviser, IPA to DRIVE, BARDA, U.S. HSS, Editor-in-Chief of Critical Care Magazine

Martin Doerfler

, M.D., leader, Office of Clinical Transformation in Center for Learning and Innovation(CLI) at Northwell Health

Marcus Friedrich

, M.D., MDA, FACP, Chief Medical Officer for Office of Quality and Patient Safety at New York State Department of Health

Jean Moody-Williams

, R.N., MMP, Deputy Director of the Center for Clinical Standards and Quality, CMS.
National Family Council Members shared their heartbreaking stories of survival and loss. Tara Cirella spoke of her precious daughter Gianna who passed away from sepsis at age 16 years, Chris Aiello spoke of Emily, his daughter who passed away at 14 years old, and Cheryl Douglass from Rhode Island told of her fight to survive sepsis and her work since then to educate the public about sepsis.
Previous speakers at the Forum have included:
Senator Charles Schumer (D-NY)
Dr. Tom Frieden,

Director of the Centers for Disease Control and Prevention (CDC)

Dr. Patrick Conway

, Chief Medical Officer for Centers for Medicare and Medicaid Services (CMS)

Kevin Tracey,

M.D. Feinstein Institute

Randi Weingarten

, President of the American Federation of Teachers (AFT)

Dr. Konrad Reinhart

, Chair of the Global Sepsis Alliance

Richard Neal

(D-MA), Chairman, House Ways & Means Committee

Jim Dwyer

, New York Times
View photos of past Forums here.