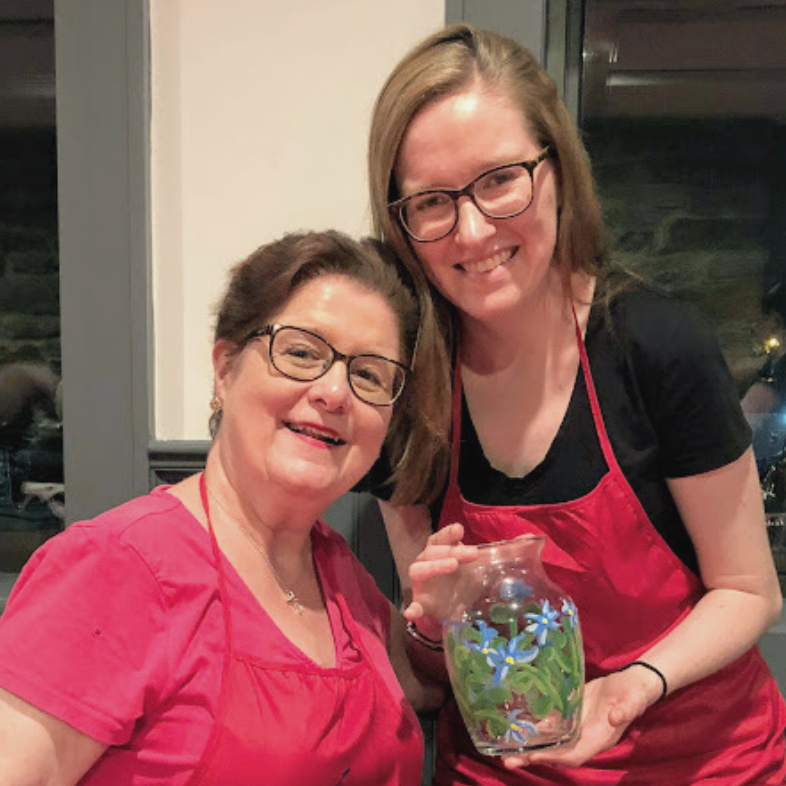 Marie O'Shea: Survived Sepsis
A few weeks earlier, I had a defibrillator/pacemaker implanted to correct a genetic heart condition. As I went about my daily business, I felt healthy and full of gratitude that my heart issue was quickly identified and remedied.  I surely did not suspect that I would be fighting for my life in less than 24 hours.
Around 9:30 p.m., I experienced epigastric distress that continued throughout the night. The pain felt exactly like the pain I experienced when I had my gall bladder removed 30 years earlier.  Finally, at 5:00 a.m. on December 9, I called my cardiologist, who recommended that I head to the ED immediately.
In the ED, I was in a cubicle that had three walls.  Each wall had a sign on it—Could this patient have sepsis?   The doctors in the ED quickly recognized that I had severe sepsis and was in septic shock.  They  started a sepsis bundle and saved my life.
It turns out that a bile duct was blocked, which caused an infection to run rampant through my body. I spent ten days in the hospital (two of those days in ICU), being pumped full of antibiotics, steroids, and fluids. My abdomen was cleaned out and a stent was placed in the bile duct to clear the blockage. The stent was removed in early January; no further signs of infection were present.
I am so blessed–the sepsis cleared with no lingering damage, except for a slight yellowing of my lenses, which makes my vision slightly fuzzy, even with corrective lenses. I am especially grateful that the infection did not spread to my heart and my newly implanted pacemaker/defibrillator.  That is the miracle wrapped in my survival miracle.
I'm beyond grateful to the ED doctors and nurses who quickly recognized what was wrong with me and took the steps that literally saved my life.
I am truly grateful to the Rory Staunton Foundation for ensuring that people like me actually have a chance to survive sepsis.
It has been said that "grief can be the garden of compassion."  Thank you, Rory's family, for taking your grief to benevolently work to ensure that others have the chance denied to your own darling child.  I can never thank you enough.
By Marie O'Shea