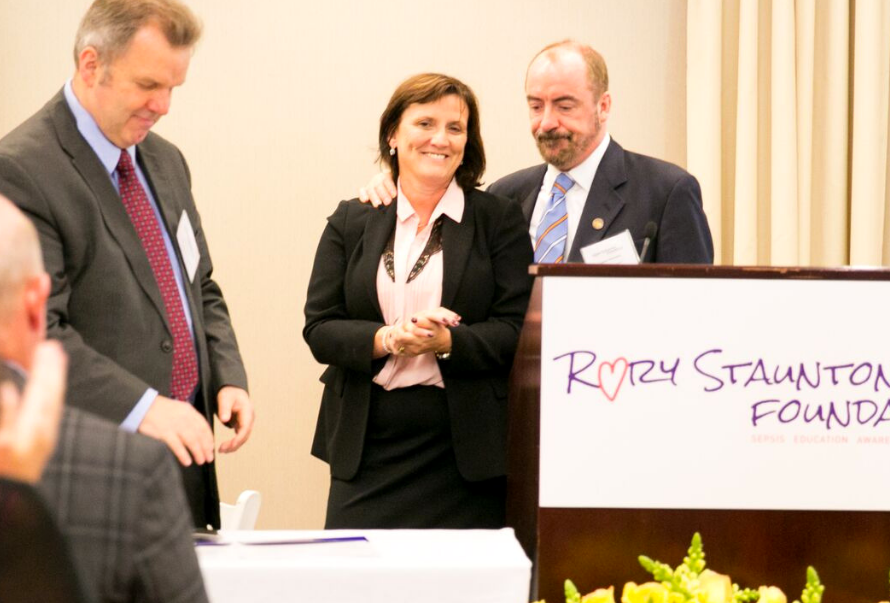 Major Announcements From 1st Sepsis Forum
Major announcements followed the 1st Annual Rory Staunton Foundation National Forum on Sepsis: Defeating the Killer.More details will follow but we are excited to let you know that at the end of the Forum the following announcements were made:
First ever Congressional Sepsis Caucus in the House of Representatives will be established.
Introduction of sepsis legislation in the House of Representatives-the legislation to be known as the Rory Staunton Coordination, Awareness, Research, Education (CARE) Act.
A call for the appointment by HHS of an individual to serve as the key person on sepsis ("sepsis czar").
September to become a National Sepsis Awareness Month.
A challenge to CDC to allocate money to sepsis education and prevention.
A commitment from CMS to continue to expand their work on sepsis protocol implementation
Rory Regulations to be implemented in more states.
Following the Forum sepsis families visited their respective Congress members and  received commitments from them to join the Congressional Sepsis Caucus. To be part of our campaign to persuade additional Congress members to join the Sepsis Caucus contact us as soon as possible.