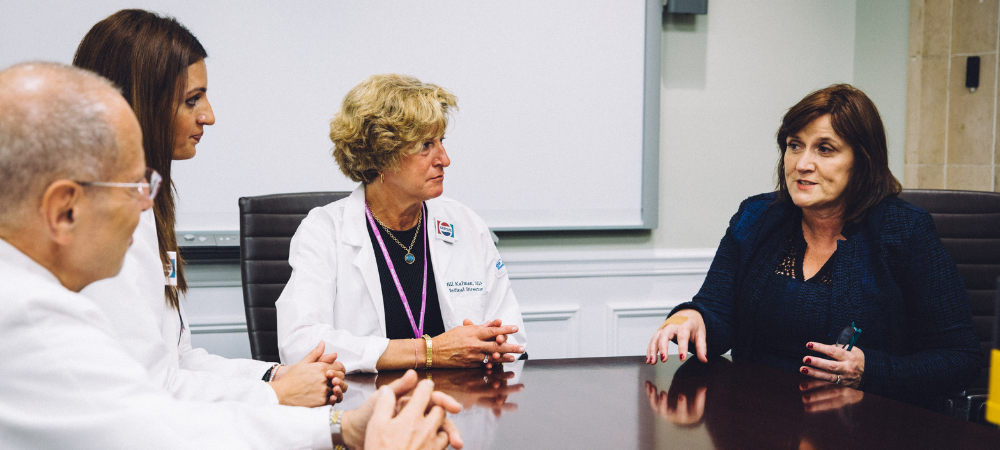 END SEPSIS is uniquely focussed on developing policy solutions to the sepsis crisis. A key component of this is the implementation of sepsis hospital protocols. Read about the importance of protocols in the fight against sepsis and END SEPSIS' pioneering work in this area below. Visit our National Sepsis Policy page to learn about or other policy initiatives.
What is a Sepsis Protocol?
Sepsis protocols provide guidelines for healthcare providers that facilitate the rapid identification and effective treatment of sepsis. Early identification of sepsis is critical to preventing mortality and morbidity in sepsis cases.
Sepsis is a potentially life-threatening condition caused by the body's overwhelming response to an infection. No national protocols exist in the United States.
Jump to:
Why are Protocols Necessary?
Sepsis requires urgent treatment, including administration of antibiotics, fluids and other interventions. Protocols outline the steps and time frames for initiating these interventions, helping healthcare providers act swiftly and effectively. They establish a standardized approach to sepsis management, ensuring that healthcare providers follow evidence-based practices and guidelines. This consistency also helps in delivering timely and appropriate care across different healthcare settings.
Sepsis protocols contribute to increased education and awareness among healthcare providers. They promote ongoing training and updates on sepsis management, ensuring that healthcare professionals are knowledgeable about the latest best practices.
Protocols also enable data collection and monitoring of sepsis cases, allowing healthcare institutions to track their performance, identify areas for improvement and implement quality improvement initiatives. 
Key Components of Sepsis Protocols.
The following components are typically included in sepsis protocols.
Early Recognition: Promptly identifying signs and symptoms of sepsis is vital. Sepsis can develop rapidly and progress to severe sepsis or septic shock, which have high mortality rates. Healthcare providers should be vigilant in recognizing potential cases and initiating further evaluation. 
Diagnostic Evaluation: Diagnostic tests such as blood cultures, complete blood count (CBC), lactate levels, and imaging studies may be conducted to aid in the diagnosis and assessment of sepsis.
Source Control: Identifying and eliminating the source of infection is essential. This may involve surgical procedures, drainage of abscesses, or removal of infected devices.
Antibiotic Therapy: Administering appropriate antibiotics promptly is crucial. Broad-spectrum antibiotics are typically initiated initially and then tailored based on culture results and patient response.
Fluid Resuscitation: Intravenous fluids are administered to restore blood pressure and tissue perfusion. The specific type and amount of fluids may vary based on the patient's condition and clinician's judgment.
Vasopressor Support: In cases where fluid resuscitation alone is insufficient to maintain blood pressure, vasopressor medications may be used to improve blood flow and perfusion to vital organs.
Ongoing Monitoring: Continuous monitoring of vital signs, laboratory values, and clinical parameters is important to assess the response to treatment and adjust as necessary.
It's worth noting that sepsis protocols can vary between healthcare institutions and may be updated based on the latest research and guidelines. Consultation with a medical professional or reference to reputable sources specific to your region is recommended for detailed and up-to-date sepsis management guidelines.
Sepsis Protocols in New York State / Rory's Regulations.
Rory's Regulations are a set of regulations implemented in New York State to improve the rapid diagnosis and treatment of sepsis.  They require every hospital in the state to develop protocols designed to improve rapid identification and treatment of sepsis. These must be submitted to the New York Department of Health for approval. 
Rory's Regulations were developed following the death of 12-year-old Rory Staunton who died from undiagnosed and untreated sepsis in 2012.
In response to Rory's death, in 2013, END SEPSIS (then the Rory Staunton Foundation) led the successful effort to make New York State the first in the nation to establish a statewide mandate requiring all hospitals to adopt sepsis protocols. The protocols must provide for:
The screening and early recognition of patients with sepsis, severe sepsis, and septic shock

A process to identify and document individuals appropriate for treatment through severe sepsis protocols

Guidelines for treatment, including the early delivery of antibiotics

Suitable training, resources, and equipment for healthcare providers for quickly recognizing and treating sepsis in adults and children

The reporting of all sepsis-related data to the New York State Department of Health for use in monitoring compliance and updating best practices

The Success of New York State Protocols.
In recent years, more and more data have been published showing the lifesaving capabilities of sepsis protocols: In their first 30 months of implementation, Rory's Regulations in New York State reduced the odds of dying for adult sepsis patients by 21%.[i] Sepsis mortality for pediatric patients in New York State was reduced by 40% when protocols were correctly administered.[ii]
In 2022, the New York State Department of Health reported that mandatory sepsis protocols in New York State had saved 16,000 lives in five years.[iii]
Listen to Ciaran Staunton discuss the implementation of Rory's Regulations in New York on ASTHOExperts, the podcast of the Association of State and Territorial Health Officials.


The Parents' Bill of Rights.
Rory's Regulations in New York also include a Parents' Bill of Rights, designed to improve quality and oversight of the care provided to pediatric patients. The Bill requires hospitals to implement procedures to ensure that parents and primary care providers receive vital information about children's care, particularly by facilitating the communication of key tests and lab results.

Download the full text of Rory's Regulations here
Download the Parents Bill of Rights here
Sepsis Protocols Save Lives.
Sepsis is the number one cause of death in hospitals across the United States.[iv] But protocols in hospitals have been proven to reduce deaths from sepsis and lower healthcare costs. The implementation of sepsis protocols in every hospital in the country is a central mission of END SEPSIS. Individual hospital systems that have adopted strong protocols have also reported remarkable results: Northwell Health in New York reduced sepsis mortality by 35% in four years with protocols.[v] Kaiser Permanente Northern California increased sepsis diagnoses by 60% and more than halved mortality rates.[vi]
Currently, 43 million Americans in three states: New York, New Jersey and Illinois, are covered by protocols that provide for the rapid identification and treatment of sepsis. Rhode Island is expected to introduce protocols in 2024,To learn how your state can adopt mandatory protocols, visit our Get State Protocols page.
The Future of Sepsis Protocols.
END SEPSIS, together with the Sepsis Families Action Group, and our National Sepsis Initiative Expert Panel is actively working to ensure that all medical institutions adopt protocols and report on all sepsis cases. Read about this work and our other policy initiatives on our National Sepsis Policy page.
References.
[i] Association Between State-Mandated Protocolized Sepsis Care and In-hospital Mortality Among Adults With Sepsis
[ii] Association Between the New York Sepsis Care Mandate and In-Hospital Mortality for Pediatric Sepsis
[iii] NYS Sepsis Care Improvement Initiative and NYS Regulations
[iv] Hospital Deaths in Patients With Sepsis From 2 Independent Cohorts
[v] https://www.hanys.org/innovation_spotlight/case-studies/a=vs&s=Northwell_Health_Reduces_Sepsis_Mortality_Rates
[vi] Kaiser Permanente Northern California sepsis mortality reduction initiative