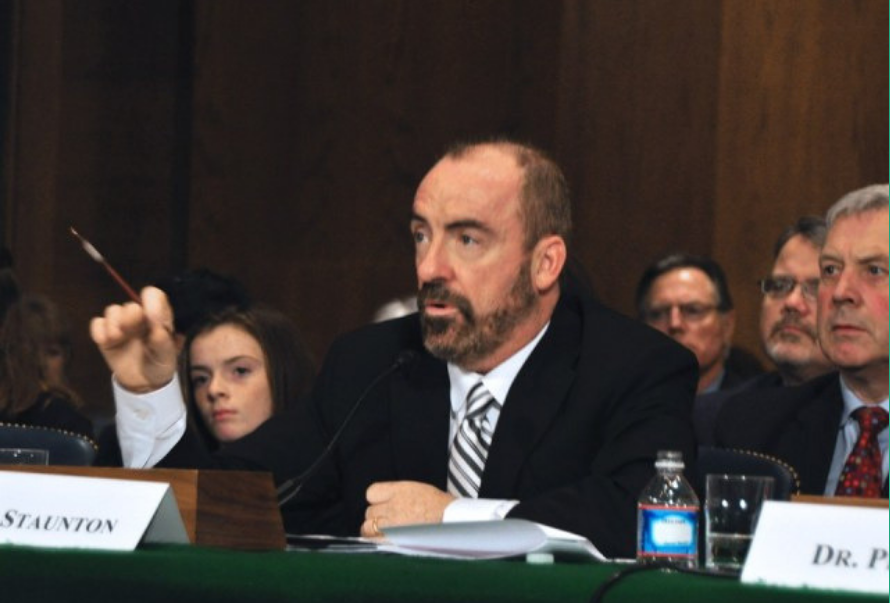 U.S. Senate Health Committee Vows Action on Sepsis
Senator Tom Harkin, the chairman of the influential Senate Health committee, has promised action on sepsis after hearing testimony from Rory Staunton's father, Ciaran, at a Senate Committee Hearing, Tuesday, Sept. 24, 2013.
The hearing, which was held by the Senate Health, Education, Labor and Pensions (HELP) Committee, was the first time that the issue has ever been raised at federal level.
Ciaran, whose 12-year-old son Rory died of sepsis on April 1, 2012, gave powerful testimony on the crisis of sepsis in America. Rory's mother Orlaith and sister Kathleen sat behind Ciaran as the hushed chamber heard how Rory died from what Sen. Harkin described as a detectable and survivable infection.
Harkin (D-Iowa), who chairs the HELP committee said, "This is one of the most important hearings this committee has had or will have this entire year. This is something we can do, and we need to get to the bottom of this."
Speaking in response to Ciaran's testimony, he said that "his son (Rory) died of an infection that was detectable and survivable."
Ciaran said hundreds of thousands of lives could be saved each year if the federal government introduced regulations similar to New York's newly mandated  regulations governing sepsis detection and treatment, which are commonly referred to as "Rory's Regulations".
Ciaran was joined on his panel by Jonathan Perlin, MD from Healthcare Corporation of America (HCA) and Joe Kiani, Founder of the Patient Safety Movement. Kiani told the committee that, "every week we are losing 4,000 people to preventable Hospital-Acquired Infections."
Rory's parents, Ciaran and Orlaith, founded the Rory Staunton Foundation to work towards reducing the number of sepsis-caused deaths by raising awareness through education and outreach.  They thanked Chairman Harkin and ranking member Lamar Alexander.
"By having this hearing today we are encouraged that our voice has been heard once again, this time on a federal level. Our son Rory should not have died and through these hearings we will continue to advocate for changes that will save hundreds of thousands of American lives."
Concluding the hearings, Senator Harkin said, "We can win this-we can talk to one another, we need the kind of regulations in every state so that we can recognize sepsis."
Read more 
Transcript of Staunton Testimony
http://www.help.senate.gov/imo/media/doc/Staunton.pdf
Video Clip of Hearing
http://www.help.senate.gov/hearings/hearing/?id=f456e2d1-5056-a032-5205-16c713b1418e
New York 1: Time Warner Cable
http://www.ny1.com/content/lifestyles/health/189366/family-of-queens-boy-spreads-message-about-sepsis-to-washington
New York Daily News
http://www.nydailynews.com/news/national/parents-boy-died-undiagnosed-infection-testify-capitol-hill-article-1.1466670
Irish Central
http://www.irishcentral.com/news/Irish-family-testify-before-US-Senate-over-death-of-son-from-sepsis-225168042.html
The Irish Times
http://www.irishtimes.com/news/health/us-senate-urged-to-alter-sepsis-care-after-death-of-irish-emigrant-s-son-1.1538432
Time
http://swampland.time.com/2013/09/25/how-hospitals-make-you-sick-and-what-you-can-do-about-it/