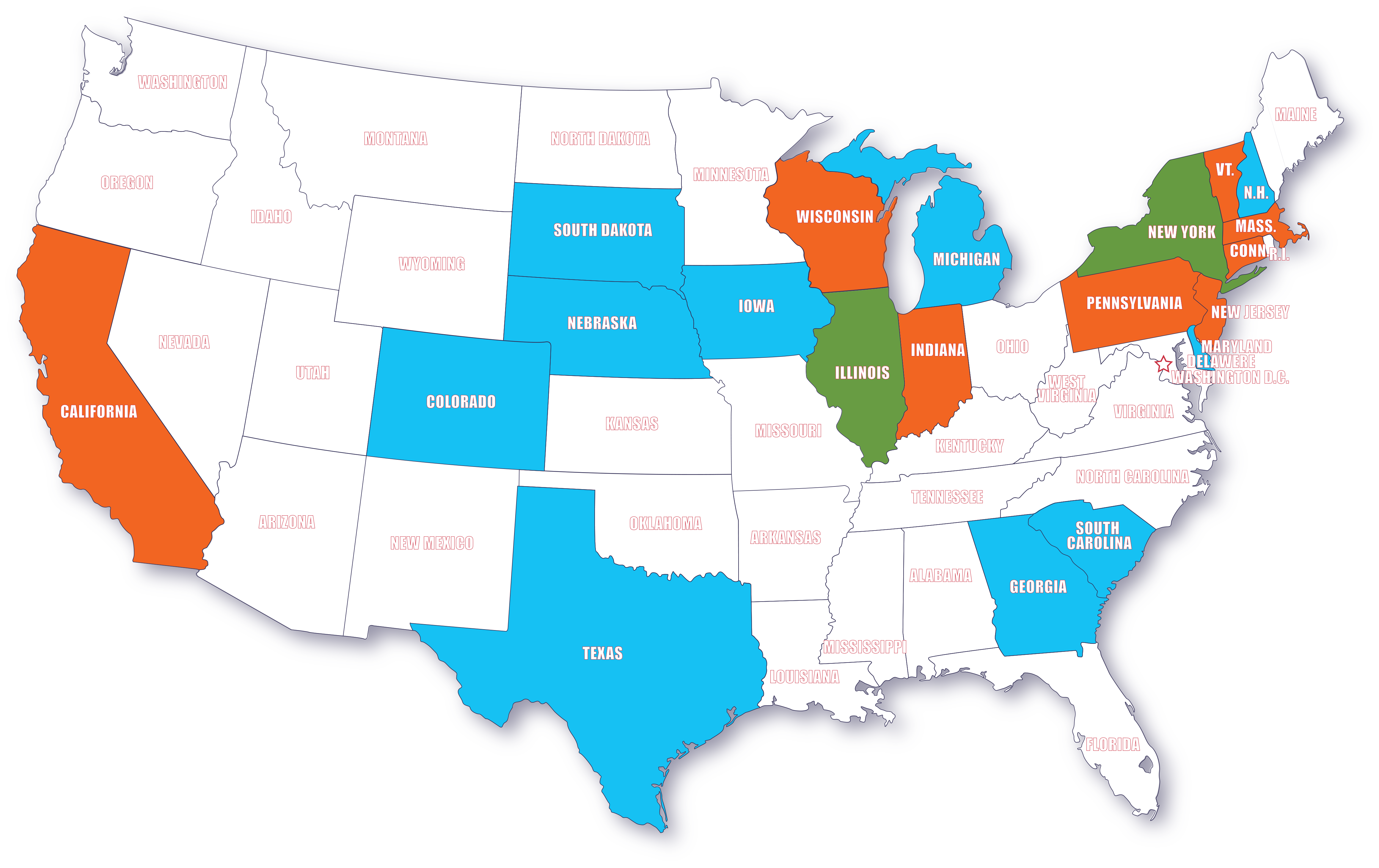 Get Our New Protocols Toolkit!
The establishment of mandatory sepsis protocols in every hospital in the United States is central to the mission of End Sepsis. Not familiar with requirements and benefit of sepsis protocols (also called Rory's Regulations)? We put together a "Protocols Primer" to answer all your questions. We're also proud to introduce our new Protocols Toolkit to give you everything your need to advocate for lifesaving protocols in your state.
1. What is a protocol?
In a medical context, a protocol refers to a set of rules or a specific plan that doctors and nurses must follow during treatment. Sepsis protocols describe the treatment guidelines that clinicians must follow when assessing and treating patients with sepsis.
2. What do sepsis protocols require?
The sepsis protocols developed by End Sepsis and its partners require that every hospital develop its own set of regulations that must be evidence-based and approved by the state department of health. This involves identifying and treating sepsis patients with prescribed steps within a one, three or six-hour period, depending on the patient.
While these protocols will differ from hospital to hospital, depending on the resources, capabilities, and populations served by the hospital, all protocols must have provide for the following:
The screening and early recognition of patients with sepsis, severe sepsis and septic shock;
A process to identify and document individuals appropriate for treatment through severe sepsis protocols; and
Guidelines for treatment including for early delivery of antibiotics.
3. Do sepsis protocols work?
Yes! Because all hospitals in New York State must report their sepsis data to the New York Department of Health, we now have lots of evidence that sepsis protocols save lives:
In their first 30 months of implementation, sepsis protocols in New York State reduced the odds of dying for adult sepsis patients by 21%.
Sepsis mortality for pediatric patients was reduced by 40% when protocols were correctly administered.
Individual hospital systems that have adopted strong protocols have also reported remarkable results:
Northwell Health in New York reduced sepsis mortality by 35% in four years with protocols.
Kaiser Permanente Northern California increased sepsis diagnoses by 60% and more than halved mortality rates.
4. How many states currently have sepsis protocols?
New York, New Jersey, and Illinois all have protocols, covering 43 million Americans. Work is underway to get protocols adopted in many states across the country, including California, Indiana, Rhode Island, Vermont, and Pennsylvania.
5. How are sepsis protocols adopted?
Protocols can be implemented through executive action or legislative action. Executive actions usually results in stronger protocols with greater state oversight.
6. I want my state to have mandatory sepsis protocols? How do I make that happen?
We're so glad you asked! Getting protocols adopted is a grass roots effort in each state and begins with passionate supporters like you. Visit our Get Sepsis Protocols page  and download our Protocols Toolkit to learn how you can join fellow activists in your state or lead the charge. We'll support you ever step of the way. Drop us a line.