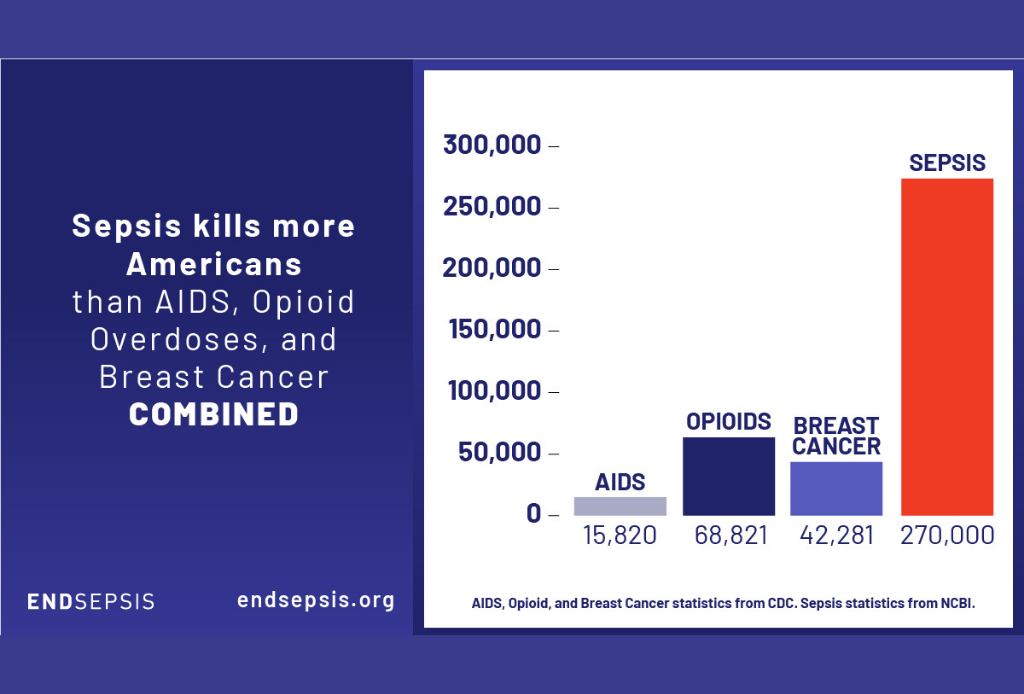 Why Should Sepsis Be A National Policy Priority?
Sepsis, and developing public health policies that could save millions of lives, is a tragically low priority for most healthcare policymakers. For those of us who have dedicated our lives to ending preventable deaths from sepsis, who know that solutions to this crisis exist yet are not being implement, this is heartbreaking and beyond frustrating. Here is a reminder of why sepsis should absolutely be an urgent national priority and what what effective sepsis policy looks like.
Sepsis contributes to at least 1 in 3 hospital

deaths in the United States. (Liu et al., JAMA, 2014)

1 in 5 sepsis patients die. (Rhee et al., JAMA 2017)

Sepsis impacts 2 million Americans annually and is severe even when not deadly, resulting in serious long term disabilities, including amputations and cognitive impairment

Sepsis is costly. It accounts for 5 percent of US healthcare spending (Gaieski et al. Crit Care Med, 2014 Singer et al., JAMA, 2016)

In 2018, sepsis had an estimated cost to Medicare of more than $41.5 billion, according to an unprecedented HHS study.
(Buchman et. al. Crit Care Med, 2020)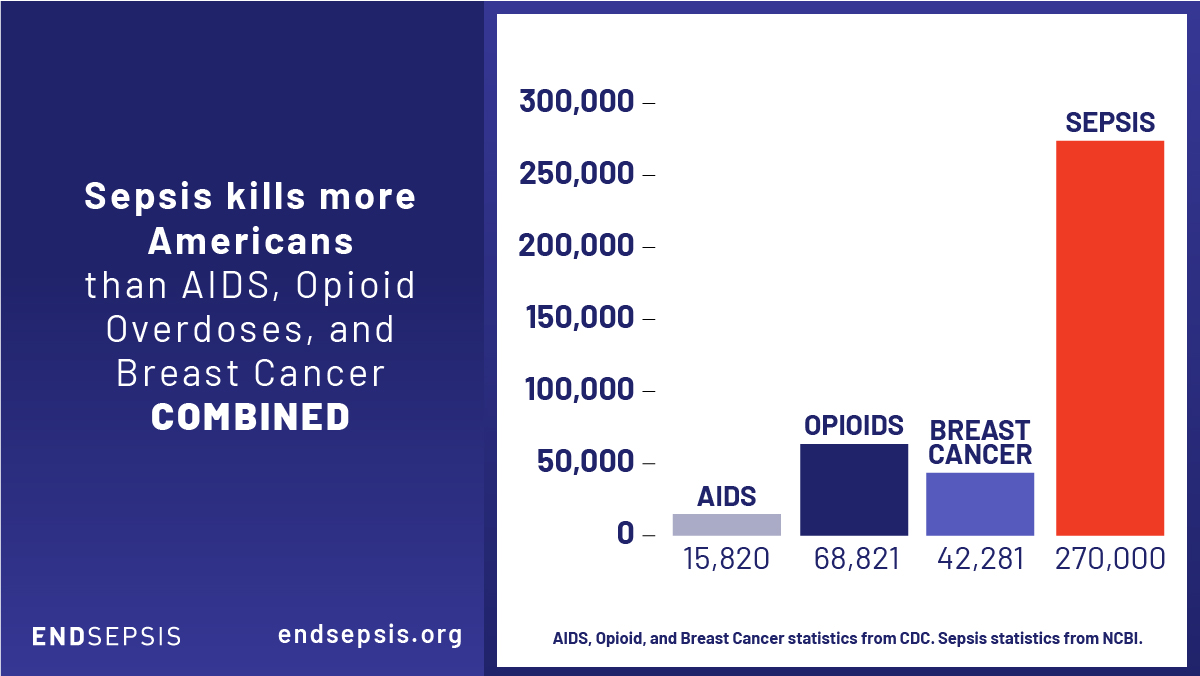 The Power of Protocols
In 2013, New York State adopted Rory's Regulations (NY State Dept of Health rules 405.2 and 405.4), pioneering legislation which require all hospitals to:
Follow and submit evidence-based protocols

for the early identification & treatment of sepsis

Tailor protocols

to each hospital and modify as

new evidence became available

Educate providers

on the protocols

Publicly report

outcomes by facility
Furthermore, the New York State Department of Health audits all hospitals and reports actionable, benchmarked data back to hospitals every quarter to foster local improvement.
Rapidly deployed protocols ensure:
Early identification

Rapid treatment with antibiotics, and

Adequate hydration
Following the implementation of Rory's Regulations, New York has shown greater reductions in hospital mortality when compared to other states. Sepsis mortality in New York has dropped 10%, saving thousands of lives each year – and  new data is about to be released that further proves the effectiveness of these protocols. 
In the coming months, we will be asking for your help to create a monumental wave of support for expanded sepsis protocols. We hope you will join us in this, the most important initiative we may ever field.