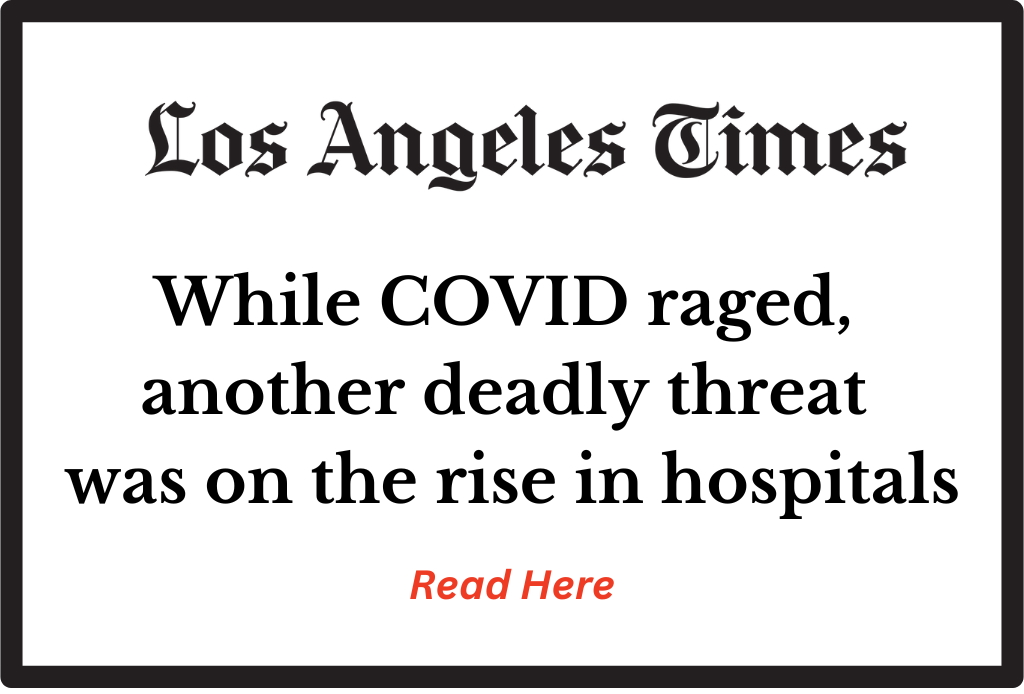 LA Times: CA Sees Deadly Rise in Sepsis Cases
Journalist Emily Alpert Reyes exposes the rise in sepsis cases that accompanied to COVID-19 pandemic in California.
She references the impact of Rory's Regulations (mandatory sepsis protocols) in New York State and the 16,000 lives they saved in five years and interviews Ciaran Staunton who gives his strong endorsement of protocols.
"As COVID-19 began to rip through California, hospitals were deluged with sickened patients. Medical staff struggled to manage the onslaught.
Amid the new threat of the coronavirus, an old one was also quietly on the rise: More people have suffered severe sepsis in California hospitals in recent years — including a troubling surge in patients who got sepsis inside the hospital itself, state data show."
Read the full piece here: