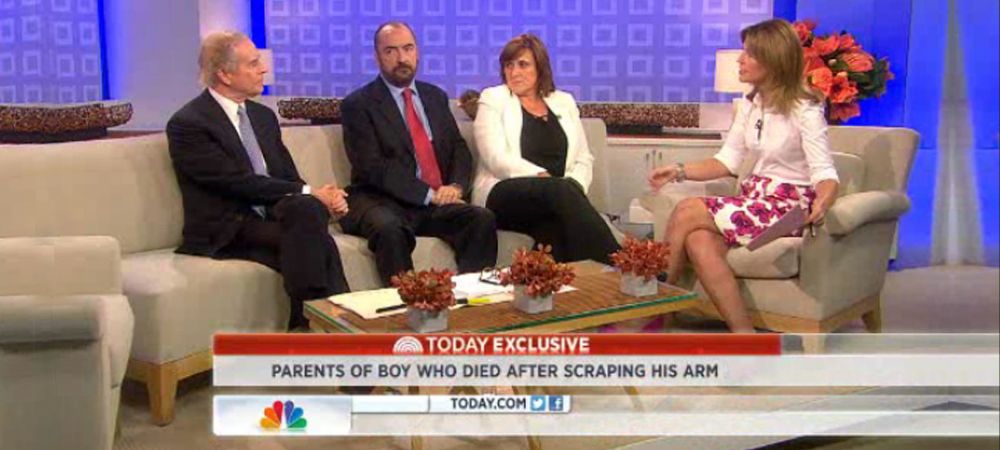 A Look Back at the TODAY Show
On July 17, less than four months after Rory died from sepsis, we appeared on the TODAY Show to talk about sepsis and tell our story. It was incredibly difficult for us to speak publicly so soon after our son's death but we knew it was an extraordinary platform from which to warn other parents about sepsis and about the importance of demanding information and transparency for doctors and hospitals–and to share a little of our beloved child with the world.
April 1st will mark 11 years since Rory died. He would be on the cusp of his 24th birthday. Our advocacy for improved public awareness, diagnosis and treatment of sepsis has been vitally important to us these past 11 years–so no one else will suffer what we did- it makes sense to look back to where it all started.
Here is our appearance on the TODAY Show with Savannah Guthrie.
To learn more about our work over the past 11 years, see our Organizational Overview