National Family Council on Sepsis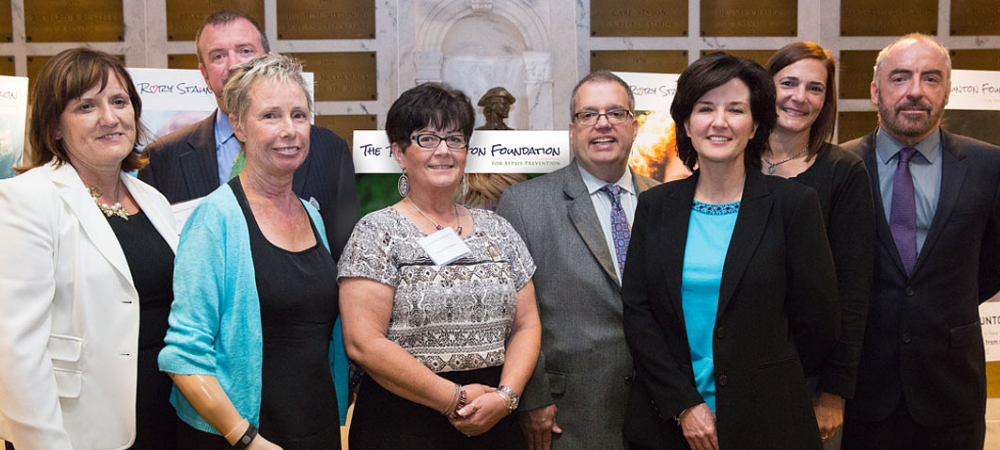 The National Family Council on Sepsis is a network of sepsis survivors and families that have lost a loved to sepsis. Established in 2015, the Council works at the federal, state, and local levels to support the mission of END SEPSIS. Through its passion and commitment to driving real change, the Council has become a leading force in the fight to end preventable deaths and disabilities from sepsis.
The voices of those who have been impacted by sepsis have immense power to draw attention, strengthen resolve, and stimulate action. With members in every state, the National Family Council works alongside END SEPSIS to advocate for the adoption of improved sepsis policies, increase awareness of the condition, raise funds, and support grieving families and sepsis survivors on the long road to rehabilitation. Here are some of the ways our National Family Council creates change:
Sepsis Protocols.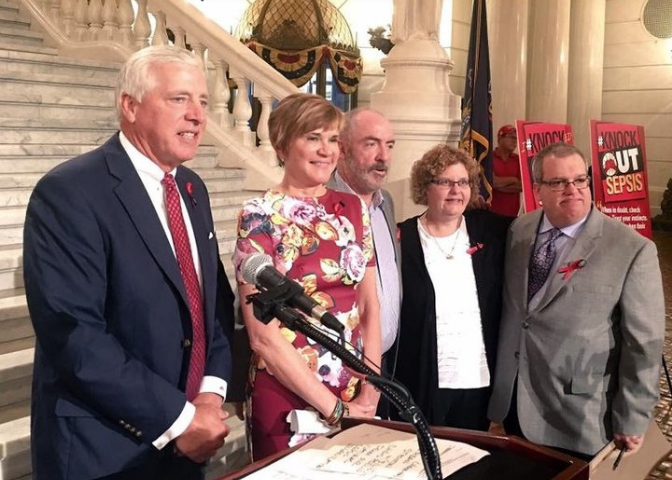 In 2013, New York State became the first in the nation to adopt mandatory evidence-based guidelines for the development of sepsis protocols in every hospital in the state. Known as Rory's Regulations, these protocols are successfully lowering sepsis mortality rates in New York. With critical support from the National Family Council, END SEPSIS is working to see Rory's Regulations adopted across the country. Council members on the ground in each state are empowered to petition their elected and appointed officials to adopt the regulations. The voices and experiences of the Council are critical to this process–state officials want to hear from their own constituents and hearing their stories can help them truly understand that sepsis is a public health crisis that shatters families and disrupts communities. To learn how you can start advocating for change, visit our Get State Protocols page.
Sepsis Awareness.
Sepsis advocates know that knowledge is power. The mortality rate from sepsis is catastrophically high because so few people are aware of the condition, its symptoms, and the fact that it is a medical emergency. END SEPSIS and the National Family Council raise public awareness of sepsis in a variety of ways, including producing public service announcements that can be shared online and at events and fundraisers, generating media attention for the issue of sepsis, collaborating with federal agencies on sepsis awareness campaigns, holding community awareness and education events, and much more. Sign up to get involved!
National Family Council Co-Chair Ann Ceschin shares her story:
Fundraising.
The National Family Council also plays an important role in fundraising so that END SEPSIS can continue its lifesaving work. Council members have organized events and campaigns that both educate the community and raise much-needed funds. 5K fun runs, tag sales, crowdfunding campaigns, and marathon sponsorship are just some of the ways the Council has contributed to the work of END SEPSIS. Visit our Sign Up page for help getting started.

Support for Families.

The National Family Council connects grieving families and survivors of sepsis, providing support and sharing resources. Sign up to learn more about the Council and how you can become involved. We also invite you to share your family's story on our Sepsis Stories page.