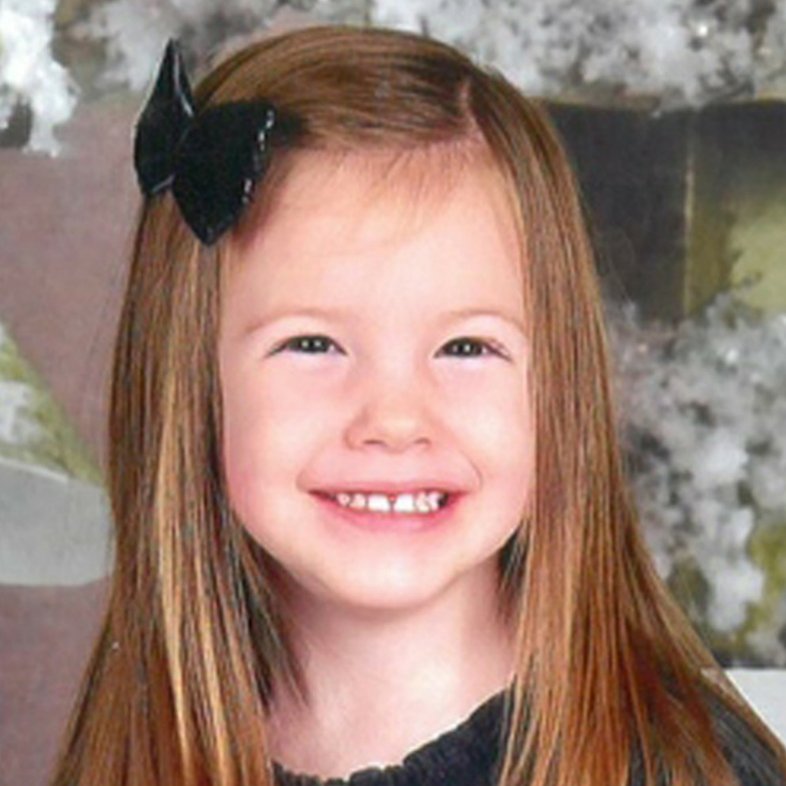 Ayzlee McCarthy: Died from Sepsis, Age 3
"Mommy, I so tired," Ayzlee McCarthy, three years old told her mom, Amber McCarthy, "I done."
Ayzlee had spent the day after Christmas, December 26th, 2014 doing what all excited children do. She raced around the house with her siblings playing with her Christmas gifts. Ayzlee loved Frozen, she was a "girly girl", always smiling, and full of excitement for life.
A day later, Ayzlee's legs ached so badly that she couldn't walk; her mom took her to the clinic. Ayzlee tested positive for both Influenza A and B. Her mom, a respiratory therapist, brought her daughter home and made sure she drank plenty of fluids and gave her ibuprofen. She was told to treat her symptoms. Ayzlee improved and ate some toast while watching cartoons. On Sunday, December 28th, something changed, her mom said "she was looking through me and not at me."
McCarthy took her to a nearby hospital where Ayzlee was connected to an IV and seemed to not recognize her mom. She was eventually transferred to a Children's Hospital in Des Moines. When the transport team came and got her all ready to go, one of the EMT's was putting the pulse oximeter on her finger and she stuck her tongue out at him with a naughty cute grin. On the way to Des Moines, Ayzlee and the transport nurse and her favorite EMT, watched the movie Frozen.
On arrival at the Children's hospital her condition worsened and her oxygen levels started to decrease. The staff finally got us up to her room in the PICU where her oxygen levels continued to decrease. McCarthy tried to calm Ayzlee enough to try to rest but Ayzlee was very restless and uncomfortable. Early morning December 29, Ayzlee's oxygen levels were decreased, heart rate was really high and her breathing was very labored. McCarthy told her daughter she loved her and they would help her rest. She demanded that her daughter be intubated so she could rest. Her heart stopped beating and despite numerous attempts to bring her back, Ayzlee passed away in her mother's arms and Dad by her side.
Ayzlee had been fine the day after Christmas and less than 48 hours later this stunning little girl lay dead even though she had been vaccinated for the flu and was an otherwise healthy child. Ayzlee died from sepsis, which is the body's overwhelming response to an infection. Sepsis is life threatening and can kill within days.
Ayzlee's family held "Ayzlee's Family Flu Clinic" this last fall in addition with Shelby County Public Health and Iowa Immunization Coalition. Tshirts were designed with sponsors for the Flu Clinic and were sold to raise money for Iowa residents who cannot afford to get flu vaccinations. A fleece-tie blanket drive was also held in honor of Ayzlee's 4th Birthday in December and close to 200 blankets were donated to Blank Children's Hospital in Des Moines where Ayzlee was a patient and also to the local Emergency Room where she was before transferred.
By Amber McCarthy, Ayzlee's Mom