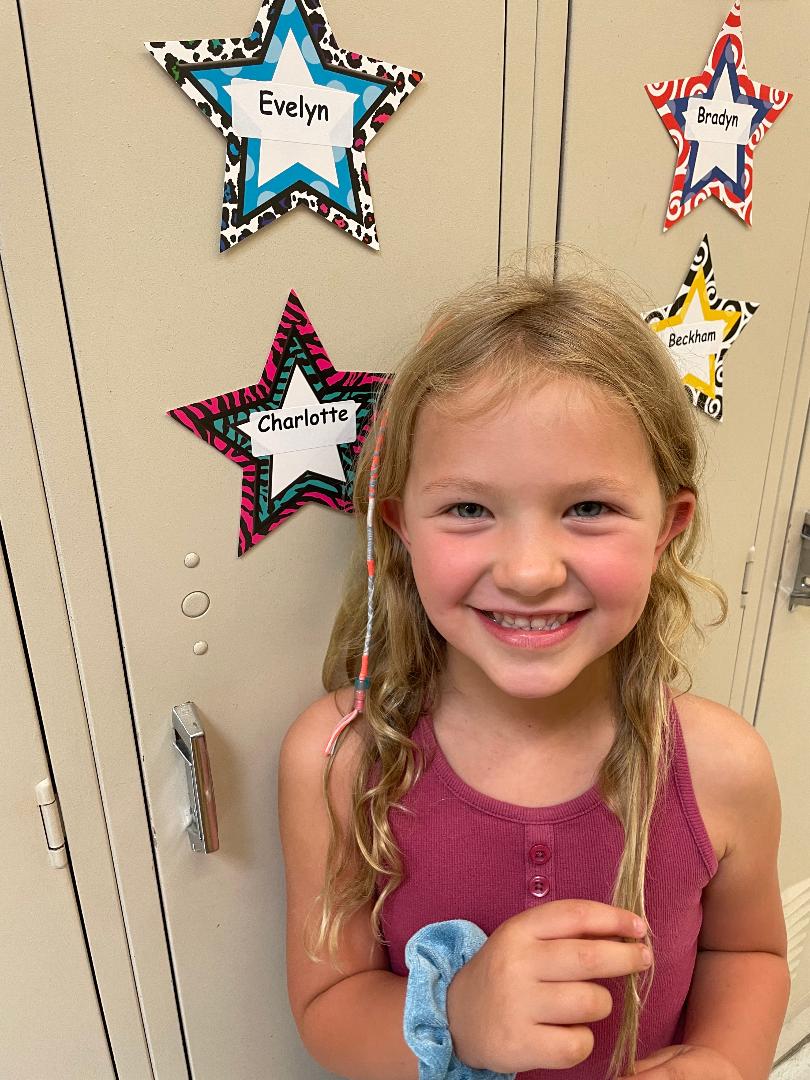 Evelyn Bauer: Died of Sepsis, Age 6
Story told by Evelyn's mother, Beth.
Always with a smile on her face, our 6-year-old daughter, Evelyn, was on the go from morning to night. She had to be doing something, and we had to keep up! Evelyn was a kindergarten student and loved going to school, often doing schoolwork even when she did not have to. Evelyn lived life big, and her love for her family was endless.
On Tuesday, January 3, 2023, Evelyn came home from school not feeling well. That evening, she had a fever of 103.4 degrees Fahrenheit, along with vomiting and an overall feeling of being ill. We decided to call the pediatrician's office for peace of mind. The doctor reassured us that fevers happen and advised treating with fever-reducing medication. Evelyn's fever came down, and she showed signs of improvement. The next day, we decided to keep Evelyn home from school just to be safe. She continued to show signs of improvement, with normal eating, drinking, and full of energy. However, that evening, she spiked a fever again, and she lacked energy into the next day.
On the morning of Friday, January 6th, Evelyn woke up with rapid breathing and complained of abdominal pain. At this point, we were concerned and decided to take her to the ER. Our brave girl walked herself into the ER. Within a few hours of being in the ER, it was determined that Evelyn needed higher medical care and was transported to a children's hospital by ambulance.
During transport to the children's hospital is when I first heard the words "septic shock." The paramedics worked to stabilize Evelyn's vitals, as she had a very high heart rate and very low blood pressure. I was completely confused and had no idea what was happening. At this point, Evelyn continued to complain of abdominal pain and a lack of feeling in her feet.
When we arrived at the children's hospital, we were met with a team of doctors. Within an hour of arrival, Evelyn was placed on a ventilator in hopes of giving her body a chance to rest and giving the antibiotics a chance to fight the infection. From that point on, her condition continued to deteriorate. At one point early Friday night, just 12 hours from her walking into the emergency room, we asked the doctor about her chances of making it through the night and were met with an answer we could not comprehend: "50/50." With each passing hour, she was being placed on more life-supporting machines, as her body was shutting down. Her body was being supported by the ventilator, extracorporeal membrane oxygenation (ECMO), and continuous renal replacement therapy (CRRT). As if these machines were not overwhelming enough, we were also told that Evelyn might need her extremities amputated due to the lack of blood flow to her hands and legs. Evelyn survived the night and continued her fight into Saturday. We were so proud of our brave girl and the strength and courage she showed during her fight.
On Saturday, Evelyn's vitals continued to be unstable; however, she did have some very small victories. By late afternoon, her infection numbers were plateauing, and bloodwork showed slight signs of improvement. We had some hope. Saturday evening, we were told that Evelyn might need a CT scan because there was a concern that she had decreased brain function. When the CT scan was complete, it showed that she had suffered a stroke on the left side of her brain. A couple of hours after that, it was determined that the clot had traveled to her spinal cord. There was nothing more they could do for our sweet Evelyn.
On Sunday morning, we had to call our two older children (12 and 14), who were staying with family during this, and explain to them that they needed to come say goodbye to their sister. We stood by Evelyn's side as her brother, sister, grandparents, aunts, uncles, and cousins said their goodbyes. Nothing can prepare you for this moment. Sunday evening at 5:48, Evelyn passed away after being removed from life support.
The doctors determined that Evelyn most likely had a urinary tract infection, and she also tested positive for Strep A. At one point, a doctor told us it was the worst case of sepsis they had ever seen. We had no idea that sepsis could be so ugly and attack a beautiful, healthy little girl the way that it did. Since the passing of Evelyn, we have had a need to spread awareness about sepsis in children. We will continue to tell Evelyn's story, which now, unfortunately, includes sepsis. She had such a bright personality that will continue to shine through us.