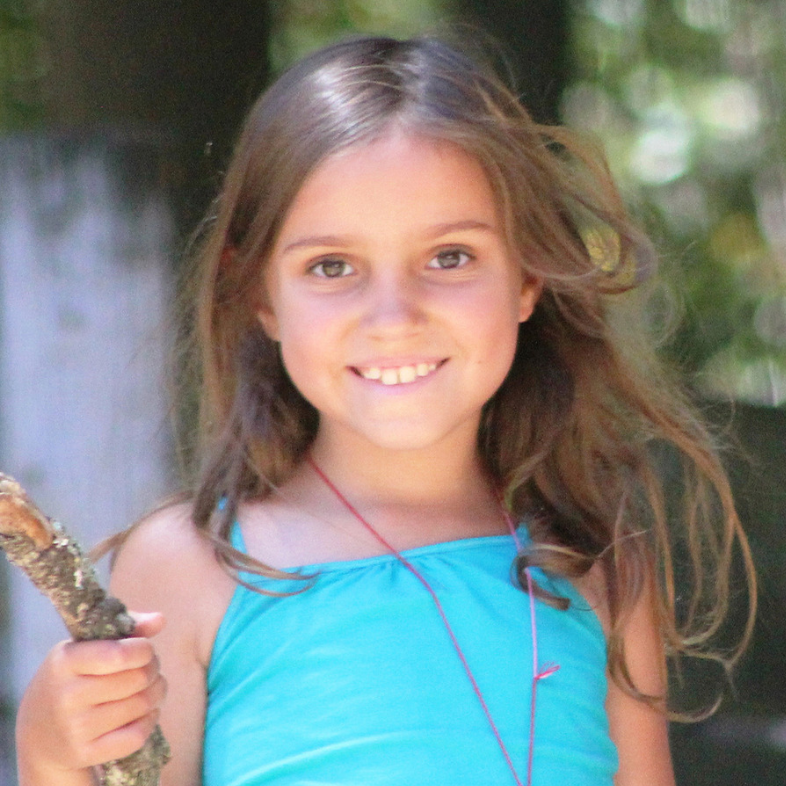 Isabella Fow: Died from Sepsis, Age 8
"It's a miracle" the Doctor said.
At age 7, during an unrelated exam Isabella was diagnosed with a large choledochal cyst, a rare abnormality affecting the biliary system. During the exam of this incidental finding, the doctor asked Isabella if she was in pain. When she said no, he looked over to me and said "your daughter will be a different child after this is removed. If this cyst isn't causing her pain, I imagine it is because it is all she knows." He went on to explain in medical jargon that if choledochal cysts are not removed there is a risk that cancer can grow within the cyst. Risk of cancer would only increase with age and given Isabella's young age and the already large size of her cyst…he continued to speak. I cried.
"A miracle" I said.
Experts in the field, from Dells Children's Medical Center in Austin, Texas to specialists at USFC Benioffs Children's Hospital in San Francisco, CA did not waver in their findings or their plan of care. It was definitive. The cyst was removed in an intense 4 ½ hour laparoscopic surgery that included a reconstruction of her bile system affecting liver, gallbladder and intestine. Isabella was a fighter. She made it through the surgery and considered it a challenge to beat the daily rehab goals they gave her.
Isabella returned to school more active than ever. She played soccer, rode horses, and loved running and keeping up with her friends and younger brother and sisters. "It is a miracle," everyone said.
A year and a half later we found ourselves in the emergency room. Isabella was screaming out in pain. One nurse made reference to cartoons, saying Isabella was like the large bear in shows that they keep shooting with tranquilizers to knock down but keeps getting up and roaring. We were told it was probably the stomach flu or even gas pain, after all her labs were within normal limits and she had no fever. They asked if she was a "complainer" as if her screams were somehow bothering the other patients and that I as her mother should somehow stifle them.
The operative pediatric surgeon was notified and a CT was performed looking for possible surgery associated complications. Initially read as normal, a trusted local surgeon decided to transfer her to a local hospital that had pediatric services for overnight observation.
I can recall the very moment Isabella stopped crying out in pain. Her father and I had been holding her upright, her head in our hands for 8 hours. Now, at the pediatric unit for observation, she simply relaxed onto the bed and stopped crying. I grabbed the nurses attention but she reassured us that it was just the pain medicine working and that her relaxing like this was a good thing. Her vital signs changed slightly with an increased heart rate and lower blood pressure. The now concerned local surgeon decided to transfer her to San Francisco to the operative surgeon.
A life flight helicopter was called. The flight crew was delayed three hours, but local hospital physicians and staff assured us not to worry, Isabella could even wait for an ambulance transfer if needed. Isabella's vital signs and lab results had changed once again. Isabella's father, a physician, vividly remembers turning around after leaving the unit to meet the helicopter in San Francisco, going back into the unit to emphasize to the local general surgeon that her vitals are getting a bit shocky and there may be something to do before transport.
At 2:21am, February 13, 2014, I helped wheel Isabella into a life flight helicopter. The sound of the blades still ring in my ear.
It was noted in her chart during the transfer "because there is no fever, the high white blood cell count, persistent tachycardia and low blood pressures are attributed to a stress reaction due to the current illness rather than an acute infectious process."
At 3:58a.m. Isabella went into cardiac arrest. Isabella did not make it to San Francisco Medical Center as planned. The life flight crew made an emergency diversion landing at a nearby medical center. Isabella was revived and lived through two major abdominal surgeries.
Two days and four hospitals later, Isabella's intensive care physician looked at us with both sadness and sincerity as he said, "I am so sorry. Children just fight and fight and fight, until they just don't."
Isabella was a fighter. Isabella survived unbelievable circumstances. The battle she ultimately lost was to sepsis on February 15, 2014. She was 8 years old.
A year ago, we were celebrating what was called a miraculous incidental finding. Today, we are mourning a most preventable loss of our beloved Isabella.
The pain from loss never goes away. But by encouraging the adoption of Rory's Regulations I look forward to the day when people no longer extend a hand and say, "I am so sorry for your loss" rather they extend a hand and say, "Thank you. The story of Isabella and those like her helped save our life."
By Leslie Fow, Isabella's Mom