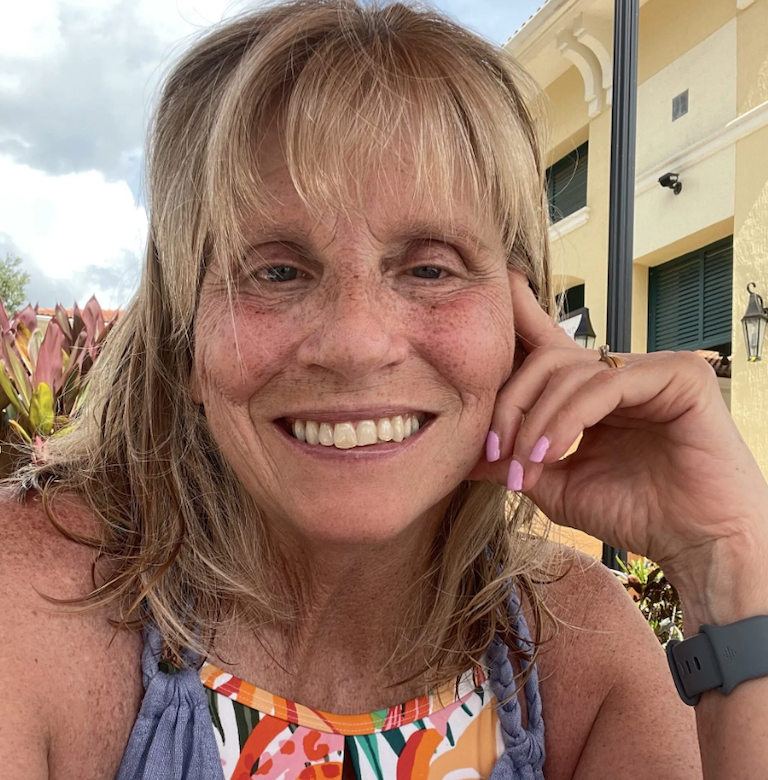 Jackie Duda: Survived Sepsis
My name is Jackie Duda. I live in Frederick, MD. I've been battling disability and chronic illness for ten years. When my hip started hurting more than usual on Friday, May 21, 2021, I brushed it off at first. I was used to pain, especially in my hips, and used a wheelchair and mobility scooter to go long distances. I had seen three of my doctors that week, and a home health nurse that Friday, along with a home physical therapist. The PT wanted me to sit and then stand up on my couch. I told her I could not do that and described the pain in my hip. Neither the nurse or the PT thought it was anything serious. Just more of the same old stuff. A CT scan in the hospital back in April revealed a thickened bowel, but the new gastroenterologist I had just signed up with couldn't see me till mid-June. Even after I sent her the CT scan. My primary care doctor was concerned and wanted me to get an appointment sooner. That didn't happen, the secretary kept insisting I couldn't be seen till June.
My colon perforated that night. I felt no pain in my gut because I was on high doses of Prednisone to treat my Crohn's flares and other issues. But the pain in my hip increased and I could not move it. It felt heavy, like an anchor. I was very tired and kind of "out of it." When I started to develop a fever of 102 around 5 am my family called 911. As soon as I got to the ER the physician ordered an abdominal CT scan and saw the perforation immediately. He realized I was slipping away fast. I was in septic shock. My blood pressure was dropping and I was intubated, and a central line was placed. They had to stabilize me to get me on the helicopter and had me flown to R. Adams Cowley Shock Trauma in Baltimore, MD. There, a team of colorectal surgeons were waiting and performed emergency surgery to remove half my colon and place a temporary colostomy. When I woke up in the pitch-black ICU, my surgeon greeted me with a kind voice, "You were a very sick girl, we didn't think you would make it."
Later in the summer at my follow-up appointment in her office she told me they were surprised how my 58 -year-old body fought its way out of that and bounced out of danger. I remained in the ICU for over a week and in the hospital until June 18 where I was placed in orthopedic rehab to learn to walk again.
Shortly after I came home, I was readmitted to the hospital with a retroperitoneal post-op abscess. I fired the gastroenterologist and returned to my old gastroenterologist despite the long distance to see him. He said my surgery wasn't sterile because of the conditions with my bowel leaking everywhere and the abscess was common after surgeries like the one I had. I remained in the hospital for another week, having that drained.
I got to go home on July 3. Then came the hard part. Recovery. At first, I could not do anything at home; I was still too weak. I suffered horrific nightmares and I cried 24/7 , I was terrified and wanted to run away any time I had to go to the doctors for follow-ups. Even the nurse taking my vitals, especially my blood pressure, freaked me out. I had to undergo a second major surgery in December to reverse the colostomy and I was bawling at the registration desk that morning of the surgery. A lot of people surrounded me and comforted me and held my hand through all of the months I endured during my recovery.   I now walk several miles each day, do strength training, and swim, which continues to be my best modality of healing and strength training.