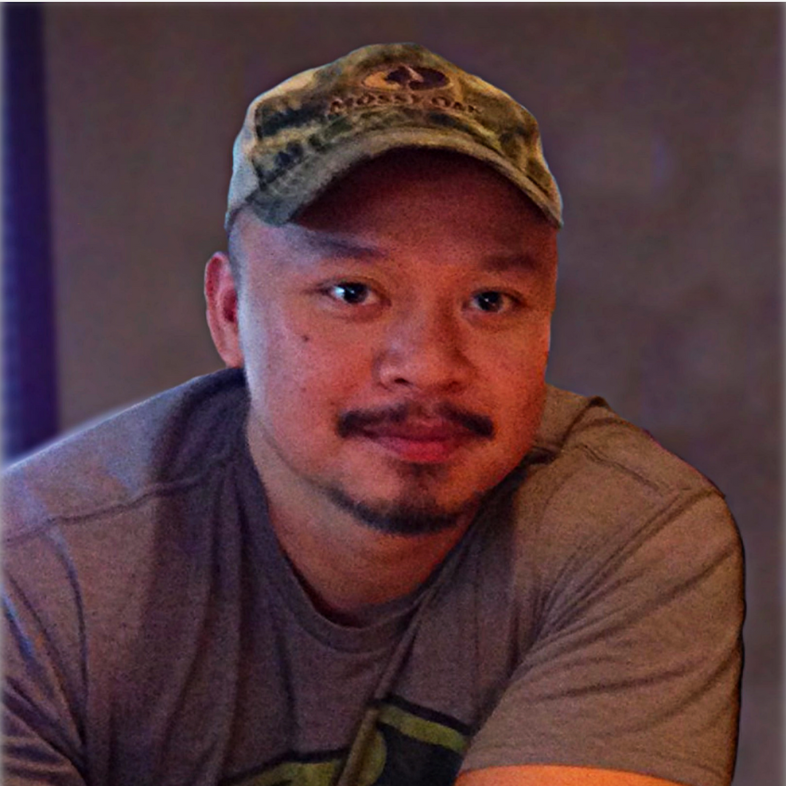 Kirk Ly: Died from Sepsis, Age 42 Years
February 20th, 2022, I said my last goodbye to my brother. Kirk was a healthy 42-year-old man who loved working out and enjoyed gardening and brewing beer, but he loved most of all his family. Kirk left behind a six-year-old son, a fifteen-year-old daughter, and a wife.
Kirk had Covid in early January 2022 and on January 29th was admitted to hospital with an acute kidney injury. He remained in hospital for two weeks during which time he also developed strep throat. After discharge on February 13th, he was home for several days and feeling better until he spiked a fever of 100 degrees accompanied by shortness of breath, bilateral flank pain, and whole-body pain. He returned to the hospital at 1:45am on February 17th.
Between the hours of 1:45am and 4:15am, Kirk did not receive the standard of care to which he was entitled and which he deserved. Lab results showed that something was terribly wrong: Kirk's white blood cell value was critically high–double the amount of the reference range–and his blood differential test showed "vacuolated neutrophils present"–an indication that an infection such as sepsis was present. Urinalysis testing showed TRACE bacteria, as well as high levels of red and white blood cells. These lab results warranted 24-hour monitoring and further workups. Instead, after three hours in the ER, Kirk was prematurely discharged at 5:06am while his blood values were alarmingly out of normal range.
The notes of Kirk's physician contradicted his lab results. They indicated that he was "medically stable to be able to follow-up outpatient…does not have any infection in his urine" and was "feeling better at time in ER." I believe he was feeling better only as a result of a being administered a single maximum dose of an opioid. The physician suppressed his pain and sent him home.
I do not understand why my brother was not under continued watch for at least 24 hours to make sure those critical values normalized. I am shocked that the doctor didn't take into consideration that Kirk is immunocompromised with recent Rituxan therapy and prednisone given during his hospital stay for acute kidney injury. Screening and monitoring for sepsis should have been on the physicians list of assessment/plan.
Kirk returned to the emergency department at 6:00 p.m., about 13 hours after he was discharged. At this point, he had bacterial pneumonia and lab tests strongly suggested he had heart failure. I believe they lost thirteen crucial hours to treat sepsis.
We begged my brother to fight against death one more time. I had faith that he would surface from the hospital bed like the day when he surfaced from the pool when he almost drowned when we were children. Instead, sepsis took him deeper down the abyss. Even on ventilation tubes, I knew he had heard his family because there were tears in his eyes. Every time he heard his children's cry, his heart rate increased. I talked to him for hours retelling our childhood stories. I told him spring was coming and his family needed him. His daughter was waiting for him to start drivers-ed, his son needed to learn how to ride the bike, and his wife needed help with the garden. I felt a light squeeze from his hand. That was his message that he was fighting. By the third day in ICU, his heart rate dropped at an alarming rate and his organs were failing. There was nothing we could do for three days but wait and watch him slowly die. Due to delayed diagnosis, sepsis was able to advance through all three stages. There were moments when I believed this would end in a happy ending like Hollywood movies where Kirk would wake up and we will all go home together. Instead, we were stuck in a nightmare that, even to this day, I cannot wake up from.