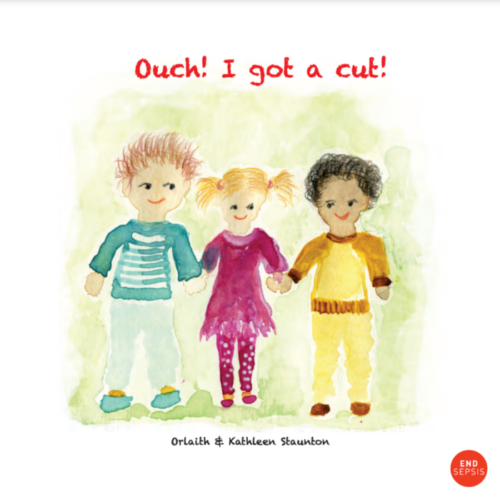 How to Handle Summer Scrapes to Prevent Sepsis
Memorial Day Weekend is just around the corner, signaling the unofficial kickoff to summer! As we gear up for the season, we wanted to take a moment to share the following from our friends at The Care Partner Project. We were honored they featured Rory's story in their most recent newsletter on summer, scrapes & sepsis. The following is from their newsletter.
Let summer begin! But please… take time-outs for cuts & scrapes!
Our local pickle ball courts have been packed! 
"Competition is fierce and I had fun watching one young woman in particular.  She returned every shot, no matter how wild! Nothing fazed her .. except the angst she shared with me on the sidelines about ripping her $100 leggings diving for a ball!
But, I was more anxious about her bloody scrapes and suggested she take a quick time-out to clean them with some Purell I dug out of my backpack. She just laughed off my concerns and went back to the court!
Why did I share worries with a complete stranger on a fun, sunny day? It's because Rory Staunton is never far from my mind. And Rory should have a place in yours, too.
Of course, a big part of summer fun is summer sports – of all sorts!
Enjoy! But, if you or the kids take a tumble, be sure to call a  "time-out" to clean out germs in scrapes and cuts. 
Even tiny nicks to the skin can be the on-ramp for germs to travel through the bloodstream, causing sepsis, which claims 1.5 million lives every year. 
  So… be prepared! Don't take any chances. 
Put a good First-Aid Kit together.

Use your First Aid Kit – quickly!
While it's hard to interrupt fun, the sooner bacteria can be cleaned away, the less likely it will get into the bloodstream – which would stop fun for a very long time!
Model caution and care with your kids.
Show them where the First Aid Kit is kept. Explain when to use it and how. Let them know it's OK to ask for help – from you or any other trusted adult. Teach them how and when to call 911, too!
Ouch I Got a Cut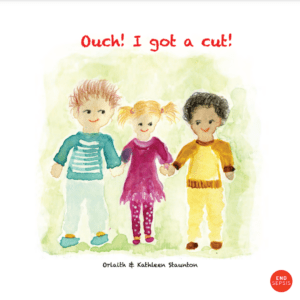 Thank you to The Care Partner Project for that piece. Don't forget to download our free e-book for kids on cleaning cuts & scrapes called Ouch I Got A Cut, 
Here.